Beaufort County has expanded its annual photo contest to generate pictures for posters as well as for the 2009 land preservation calendar.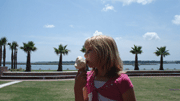 County Administrator Gary Kubic said the theme of Photographer's Choice was selected for the calendar and Doors and Windows for the posters. The only remaining criteria is that all photos entered must have been taken somewhere within the boundaries of Beaufort County.
"Anything goes for the calendar. We'll let the photographers decide their subjects. We chose the theme Doors and Windows for the posters because we have so much interesting architecture," Kubic said.
"Every year we receive hundreds of beautiful pictures from local photographers so we felt like expanding the competition and allowing greater latitude for these talented people to express their creativity. The calendar will carry information about the county's Rural and Critical Land Preservation Program and we plan to add brief nuggets of informative text to the posters that relate to our comprehensive plan, which will be finalized in 2009," Kubic said.
Entries must be received by Friday, August 1. Signed release forms are required for each photo entered and for any people who may appear in the shots. Both digital and 8 x 10 vertical or horizontal prints are required. Entries may be dropped off at the first floor information window of the county administration building on the corner of Ribaut Road and US 21, Beaufort or sent to pio@bcgov.net or to Public Information Officer, PO Drawer 1228, Beaufort, S.C. 29902-1228. Releases are available at the county website, www.bcgov.net. For more information call (843) 470-2810.