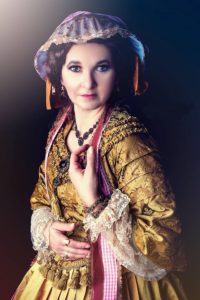 Join local author, storyteller, and historical re-enactor Kim Poovey for an evening of spine-tingling tales and haunted history at the beautiful Rhett House Inn in downtown Beaufort. Co-hosted by the nonprofit Pat Conroy Literary Center, this special event will be held on Tuesday, March 21, from 6:00 to 7:30 p.m. at the Rhett House Inn, 1009 Craven Street. This spectral evening of historical and literary fun is not to be missed.
The $15/person registration fee includes the storytelling performance and light refreshments. A cash bar will also be available through the inn. Learn more and register in advance at https://hauntedeveningwithkimpoovey.eventbrite.com.
Kim will also be selling and signing copies of her latest hauntedly historical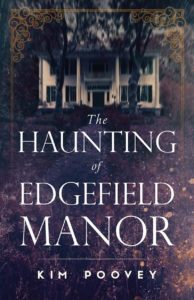 novels: The Haunting of Monroe Manse, The Haunting of Edgefield Manor, and Shadows of the Moss. 
Learn more about the author at www.kimpoovey.com, more about the Pat Conroy Literary Center at www.patconroyliterarycenter.org, and more about the Rhett House Inn at www.rhetthouseinn.com.