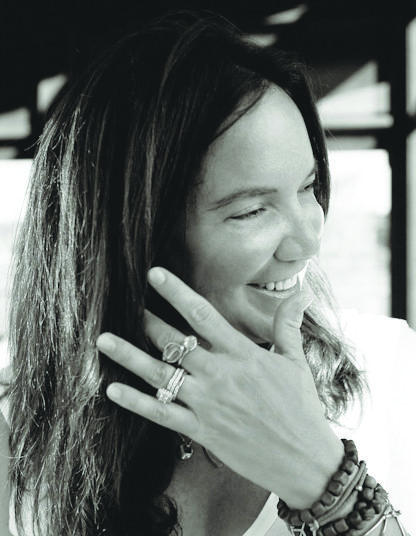 It's the most wonderful time of the year, y'all. And I'm not talking about sending the kids back to school after a long spring break with kicked carseats and 17 dozen "are we there, yet?"s. I'm not even talking about National Eat Whatever You Want Day . . . that's May, 11 so we still have 33 days and 22 hours to go . . . but who's counting? Nope. I'm talking about Masters Week in Augusta, GA.
Those of you who, like me, grew up in or around Augusta know it's a sacred time. For those of you who didn't, think New Year's Eve in Times Square, Mardi Gras on Bourbon Street, and you still won't even scratch the surface of how excited we get about what takes place around 18 greens of bent grass during the first full week in April on the corner of Washington Road and Berkman Hill.
My favorite memory was in 1986, the year I truly fell in love with golf. Only, before I begin my story, it's important to note that though I've been exposed to the game of golf my whole life; I'm horrible at it.
Head down: check. Proper grip: check. Club face open: check. Belt Buckle Rule: check. By the time my club makes contact with the ball I feel as though I've been walking a 12-foot high tight rope with flaming batons and a screaming squirrel attached to my head. But see, I'm a mom of a preteen and a teenager, so I feel that way all the time.  Why would I want to spend the only 4 hours I have to myself amping it up a notch? Just saying.
But back to 1986.
The week started out with Atlanta Journal-Constitution sports columnist, Tom McCollister, writing a piece about Jack Nicklaus. It wasn't nice.
"He's done. He just doesn't have the game anymore. It's rusted from lack of use. He's 46 and nobody that old wins the Masters."
Ouch.
And Tom might've had reasons for feeling that way. Jack hadn't won a PGA tournament in two years or a major in six. Not to mention, he'd been suffering from back pain and was recovering from the flu.
What our AJC reporter didn't know was one of Jack's buddies and renowned pranksters, John Montgomery, cut it out and taped it on the fridge in the house they were all renting.  Jack could now see how old and washed up he was every time he set foot in the kitchen.
Jack will tell you he didn't think much about it. It irritated him, but he didn't take it down. When asked about his thoughts on his game earlier in the week he said, "I still want to win and I think I can. If nothing else, I'm going to show you guys I still can."
And he did. Out of nowhere on the back nine Sunday afternoon. Birdies at 10, 11, 13. An eagle on 15. Back-to-back birdies on 16 and 17. When he sank his putt on 18, Jack became the oldest man to win the Masters and proved once again why he's one of the greatest golfing legends of our time.
After slipping on the green jacket, Jack went to the pressroom. He asked where McCollister was hiding out but was told he was on deadline. When he finally showed up Jack was all smiles.
"Thanks Tom," Jack said.
"Glad I could help. Watson wants me to write about him next year."
To be there, in those crowds, the cheers, the tears, the communal energy, it's a day I'll never forget.
Ten years later, in 1996, my parents got a call about renting out our house. They declined. They never wanted to leave town and miss the tournament. But this time was different and they ended up accepting when they found out who the renter would be.
When we all came back to the house the following Sunday after the tournament, everything was spotless and just as we had left it . . . except for a five-day-old newspaper article taped to the fridge. A sports columnist for the Augusta Chronicle had done the same story from '86 about our renter. This time in good faith.
"He's done. He just doesn't have the game anymore. It's rusted from lack of use. He's 56 and nobody that old wins the Masters."
It was a good try, but it didn't work this time. You can never repeat a moment like the one in '86, when time stood still and one man defied all odds to make a special place in history.
I always wonder if Bobby Jones, the course architect, saw into the future in 1931, when he stood in the middle of a plant nursery at Berkman's Place that would one day be home to the Augusta National. Did he have a vision, the very instant he saw the sheer beauty of the place that unexpected and wonderful things would happen between the dogwoods and pines and rolling hills? There's no doubt in my mind that he did and golf is an even better game because of it.