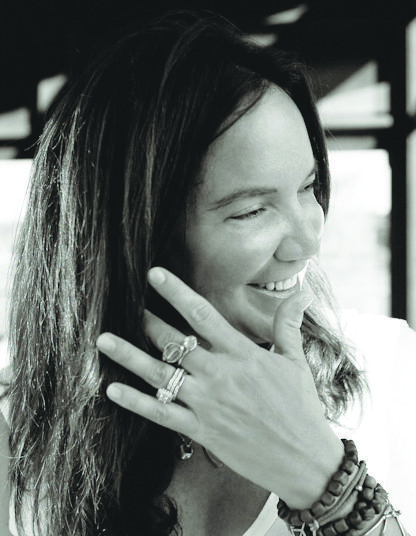 Fill in the blank.
There is a _____ for everything.
According to Ecclesiastes 3:1, there is a time for everything and a season . . .
And if you asked Martha S, anyone employed by The Container Store or Hobby Lobby . . . oh, or my Triple Type A daughter, Margot, there is a place for everything and everything has its place.
Come hell or high water.
And nowadays, there is an App for everything, too.
Can't fall asleep? There is a social networking app called the Cuddlr that will find someone near you to spoon. As one reviewer pondered – cute or creepy? You be the judge. Me? I sweat when I sleep so I don't need another 98.6 degree human sharing my space or king size 500 thread count sheets. I don't even cuddle with my own husband for any longer than a few and he's cute and smells nice – well more often than not. You see, there are "invisible" lines drawn in any successful marriage. One of the lines goes straight down the middle of the wedding bed unless you're up to something. Good news for those who need a good cuddle no matter what: the app is free but is limited to certain cities.*

There's the pimple popper app for those of you who enjoy playing games on your phone when bored, or not, AND squeezing pus formed by sebum and dead skin cells from an angry pore the size of a porpoise nose. I honestly just can't go there. I don't know if the point system is based on the size of the pimple or the amount squeezed out. But kudos to those who can, and see something purposeful to do, and fun, while waiting for the microwave to ding. And trust me, I am certainly not being all judgey. I won't eat the very ends of my French fries in case I touched something nasty like the rota-virus from yesterday'€™s trip to the grocery and I pluck the hair from under my chin while I hum that WAR song Lowrider . . .
" . . . all my friends know the lowrider . . . hmm hmmm hmm, hmmm, hmm, hmmm, hmmm . . . hmm, hmm, hmm, hmm, hmm . . . take a little trip . . . take a little trip . . . take a little trip with me . . . "
Next up, is one I really should download but I can't go to the movies because of the French fry end dilemma above, so it's fruitless. There is no way on God's green earth or at a multi-plex near you to eat a large bucket of buttered goodness in pop corned form without your fingers going all the way in your mouth. The app in question is the runpee.com app. Some people somewhere have actually found a way to get PAID to watch all the current movies and mark the scenes where you can relieve yourself without missing a major plot development or demolition scene. One reviewer on their site wrote, "Incredibly weird. Incredibly useful."

Personally, I find less is more when it comes to apps. I get by with a few basics as well as help from my friends: weather, world poker, word finder, word check, airbnb, itunes, insta, and of course, the one I use the most, the iPhone finder which never really works because my phone is usually dead.
Though I guess what I am really trying to say, to paraphrase my main man Shakespeare, is all the world's an app and we are merely white knuckled players and premium payers. To download or not to download? At least when we do step out into the real world to stop and smell the roses, we not only are sure, in pinpoint GPS accuracy, of our entrances and exits, but we can locate the nearest restroom.
App on and always stay curious. LUMI, y'all.