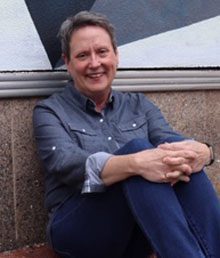 On the occasion of the 20th anniversary of our beloved Lowcountry Weekly, I offer this reflection.
            
My first Whatever column was published in August, 2004. The first sentence read, "You have to step out to experience all that there is to know, all that life in Beaufort has and will offer." Looking back, that first sentence had to have been inspired by angels. Life in Beaufort and writing for this newspaper are two of my most treasured gifts.
            That first essay described waiting on my front porch for movers to arrive from Chicago. As time passed, I tried to have a conversation with my Mom on a cell phone fraught with distortion and competing with the sounds of military jets blistering the silence. On that warm and humid April day, a turkey vulture kept watch from the dead branch of a live oak. Years later, my mom would pass away in the little yellow house. Recalling that scene, I see myself as witness to a metaphor of life and death entwined in their eternal dance.
            At the heart of my first column is a woman poised to begin a new life. She says she is changing, turning brown, slowing down, reaching out, and reaching in. She is falling in love with a new community and rekindling love with her spouse. She is making friends with the lowcountry.
            I remember her. She was beginning a new career based out of a home office. She had a younger, more fit body. She'd shed five-bedrooms for a three-bedroom house. She'd given away household goods, and sold and traded furniture for money and services. She'd lost some part of who and what she was in a trade-off for the unknown in a place that did not know her.
            In two years, I will have lived in Beaufort as long as I have lived anywhere, and my greatest lesson is learning that place and community matter. I cling to the lowcountry like Spanish moss to an oak even as my husband and I stand at the precipice of buying a house in the Blue Ridge Mountains. I own a small plot of land in Port Royal and I imagine building a cottage, a place to maintain my residence, friendships, and lowcountry identity. But who knows? 
            Sixteen years ago, I took a bike ride and met Danny and Esau, two men fishing at the end of Brickyard Point Road. They had a simple message about lowcountry living. I don't recall what sparked the conversation but they advised, "If you live in a trailer closed up in the summer heat, you'll burn up like a monkey." What did that even mean? Why are monkeys living in mobile homes on Lady's Island? What spurs on a conversation resulting in quirky residential counsel where primates are the subject matter? It's a Beaufort thing.
            Sixteen years of lowcountry living. Sixteen years writing for a paper that reflects on the "good life in coastal South Carolina." Where does time go?
            Time is wrapped in yellowing newspaper and trapped on 8MM film begging to be unraveled on the spools of a movie projector. Time is the elusive passage of light between our rotations toward and away from the sun. Time lies between the rice-thin pages of old and new testaments, the black lines drawn to trace a family tree, and the ink drying on marriage, birth, and death certificates. Time is escaping my grasp.
            Living in the lowcountry, my adopted home, has been and is a source of solace for my aging heart. And I've been lucky. My past residences span from Pennsylvania to Louisiana, from Raleigh to Savannah, from the California desert to the Midwest. I've worked and made friends all over the world. I am excited about the newness of learning mountain life, but this twentieth anniversary of the Lowcountry Weekly gives me great pause. The privilege of writing, the thrill of a single person saying, "Hey, I read your article," has grounded me in ways I never imagined. Moving to Beaufort introduced me to real writing. Writing causes me to step out into vulnerability.
            I won't live closed up but I will wear a mask. I want to prioritize what matters and remember the lessons. I respect and love every community I call home, honoring the beauty of nature and small things. When I kiss my finger and touch the names of my parents carved in granite outside the doors of my church, I acknowledge spirit. I find resolution knowing my repose will be with my husband in a national cemetery plot he afforded us by serving our country. I am a writer because you read me, and I celebrate everything lowcountry with gratitude, especially the people I know and love.
            When I moved to South Carolina, my neighborhood welcome wagon was a community of frogs, skinks, a black snake, and Carolina anoles, little lizards that switch from green to brown, back to green, blowing out red throat fans to woo and warn. My mother called the creatures little monsters. I call them friends. I'll step out and make new friends in the mountains. It's what I enjoy. But for now, I'll contemplate Whatever and bask in the celebration of the Lowcountry.