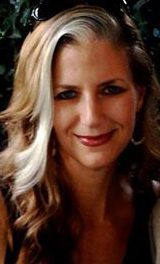 By Margaret Evans, Editor
I hesitated to address this topic. Reading about other people's gratitude can be so tedious. I didn't actually know that until a bunch of my Facebook friends started something called "30 Days of Gratitude," which is just what it sounds like.
As it turns out, expressions of personal thankfulness – like everything else in life – can lose their zing, become cliche, with too much repetition. "Thirty Days" was inspiring at first – and still is, mostly – but I sometimes find myself wishing someone would bust out with a cranky, ticked-off rant instead. ("I got nothin' today, people! Leave me alone!") You know – just to shake things up?
Nevertheless, Thanksgiving is upon us. As your humble correspondent, I feel it's incumbent upon me to honor the occasion with some thoughts on gratitude. And as a not-so-humble (but all too typical) member of the human race, I suffer from the delusion that my thoughts are more interesting than other people's thoughts, so I just know I can make the subject new and exciting!
There's this popular notion today that gratitude can be cultivated – blame it on the yoga craze, maybe? – and I embrace that notion, but only to a certain extent. While we may arguably cultivate gratitude in ourselves, it is a difficult quality to cultivate in others. It's hard to browbeat someone into feeling thankful. Ashamed? Maybe. Guilty? Certainly. Thankful? Not so much.
Take my 12-year-old daughter, for instance. She's at that age when it seems "all the other kids" have it better than she does. Bigger houses. Nicer bedrooms. Cooler clothes. When I recently reminded her that many children have no houses at all, no bedrooms of their own, scarcely any clothes, she seemed vaguely sympathetic . . . then informed me she was almost out of money on her iTunes card. I've tried explaining to her that we live in a small house because her father and I are members of the "creative class" – that we have fun jobs, get to meet interesting people and do neat things and serve our community – but she looks at me with a skeptical squint that seems to ask: "So, what's in it for me?" She recently complained that she's the only girl in her crowd who doesn't get regular manicures, pedicures and eyebrow threadings. I don't get those things myself – I don't even know what the last one is! – so it's not bloody likely she will, either, while living under my roof. She knows this, and she feels deprived.
To be honest, I occasionally feel deprived, too. Our house needs some repairs . . . and, ideally, an addition. We need a new shed. And a new car. We need, we need, we need . . .
Except that we don't, really. And sometimes, all it takes is a fiery blast of reality to remind me that we don't. My friend Abby Kraft is currently serving as a missionary in a small village in the Philipines called Mabinay. Only 23 years old, Abby's the bravest person I know . . . one of the smartest, funniest and most passionate, too. She recently posted something on her blog that I want to share with you. It has been edited for space, and because Lowcountry Weekly is sometimes seen by children.
(As much as I love a cussing missionary, it's an editorial challenge. Not nearly as difficult as wrestling last week's Pat Conroy interview into family-friendly submission, but I digress . . .)
Here's my dear friend Abby, writing on her blog about the recent typhoon that came dangerously close to her village and devastated others nearby:
"I am so close to the disaster area and yet I feel so very far away . . . My bleeding heart can't stop watching the news. Looking at pictures. So many pictures. Dead bodies, destroyed homes, crying children. Dead children. This storm affected two million people. Two MILLION . . . I can hardly sleep at night. Every night I thank God for a comfortable bed and a roof over my head to keep out the rain (sigue ulan). But in the same breath I must pray for those who do not have a roof over their heads to keep out the never-ending ulan. It's not fair. "Well, life isn't fair…." You know what? It's NOT fair! It's not fair that just because of where I was born, I have never wanted for anything . . . It's not fair that children all over the world don't have clean drinking water. Enough food. Healthcare. Toothbrushes. BOOKS. EDUCATION. BLANKETS. TOYS. Are you kidding me? Five-year-olds in America are getting iPods for Christmas while 5-year-olds around the world die from starvation. THAT is not fair."
Kind of puts the whole "eyebrow threading" thing into perspective, doesn't it? If Abby's words don't stir up some serious shame in your privileged and pampered American heart, you may be in need of a transplant.
But, again . . . is that healthy sense of shame – that nagging feeling that we should be more grateful than we are – is it the same thing as gratitude itself? I'm not so sure. I'm not sure gratitude isn't more like that elusive butterfly, happiness . . . the delicate changeling that flutters at the corner of your eye, sometimes lighting on your shoulder when you least expect it, but impossible to hold. Oh, sure, you can cultivate an intellectual appreciation of your good fortune; counting blessings is always helpful. But isn't gratitude more like a fragile, fleeting wisp of revelation . . . more traveling gypsy than solid citizen of the psyche? Isn't it something that washes over you like a perfect wave, then washes back out to sea . . . 'til next time?
Maybe it's just me. Maybe I don't try hard enough. Maybe I pay undue attention to my inner Persecuted, Peevish Grump. There are those who would say any attention is too much. "Banish negativity," they'd tell me. "Only allow positive thoughts," they'd say. "Change your thoughts, change your life!" cries the chorus. While I admire and appreciate anybody out there seeking and offering wisdom, I seem to be genetically allergic to any jargon smacking of "self-help," whether if be of the ancient Chinese variety or New Age (which often seems to be the Ancient Chinese variety repackaged). "Banishing negativity" may work for you – I know it does for many – but I prefer to acknowledge mine when it comes along . . . and yell about it at the top of my lungs. And stomp my feet. I get a perverse thrill out of feeling my feelings, calling them out, even the ones that twist and roil and hurt like hell. That's how I do it up in here, y'all. That's my self-help. And here's my dark secret: I don't always feel grateful. And I'm okay with that.
I can already see the angry emails and comments coming my way. You don't mess with gratitude these days. It's the Holy Grail of attitudes. It's right up there with "anti-bullying" as a cause du jour. But I'm just being honest. Here on the cusp of Thanksgiving, with the mystery of Advent bearing down and the incarnational wonder of Christmas just beyond it, I am confessing to you, my trusted readers, that I do not always have gratitude in my heart. Just like peace and joy and even love, gratitude sometimes eludes me. And I don't try to force it. I don't "banish negativity" or "think positive" or any of that stuff you're supposed to do. I'm not proud, but I make no excuses, either. As my dear husband would say, "It is what it is." I am who I am.
The good news, for people like me, is that gratitude always comes back. And you never know what'll trigger its arrival. A streaky sunset or a squirrel scampering along a power line. A toothy grin or some strains of a Bach concerto. Autumn leaves blowing across a cracked sidewalk or a brilliant sentence in an essay . . . or even somebody's sweet, silly "30 Days of Gratitude" post on Facebook. Suddenly, something – some little thing – strikes you just so, and you know – in that deep, wordless way of knowing – that you are undeservedly blessed or lucky or both, and that it truly is a wonderful life.
The vagabond Gratitude never stays gone for long. It always comes back. And for that, I am very, very grateful.