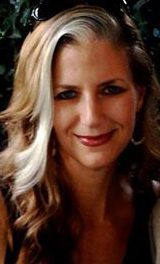 By Margaret Evans, Editor
Though I like to grouse about the early hour – it seems an uncivilized time to force young noses to grindstones – our 7 a.m. drive from Pigeon Point to Lady's Island Middle School each morning is invariably a gift. The view from Bellamy Curve almost always stops my breath, each sky a new canvas of pink or peach or rising sun red.
And that picture is merely prelude to the one that greets us from the Woods Memorial Bridge, where the heavens break forth over the wide looking-glass water in colors for which names have not yet been invented. (Semi-salmon? Pre-pomegranate? Just-past-persimmon?) Some mornings we are distracted, running late or drilling for a test or just talking, and I pass right through this blessedness – magically suspended between sky and water, boats like ghosts keeping silent watch – without even taking notice. (Shame on me.) But I'm overcome by the scene often enough to know how rare it is. And how lucky we are.
Whoever coined the phrase "embarrassment of riches" must have had Beaufort, South Carolina in mind. And the natural splendor we too often take for granted becomes a flagrant showoff in the fall, chiding us for our faithlessness, wooing us back. This is also the time of year when our cultural treasures, always abundant, start competing for our attention like a bunch of strutting contestants in a beauty pageant. As the editor of a publication dedicated to arts, entertainment and culture, I'm always stupefied by the sheer number of fabulous things going on this time of year. Simultaneously! It can actually be a bit frustrating, what with human cloning technology still in its infancy.
Take October 26th, for instance. Glance at our "What's Happening" calendar and you'll find so many things you'd like to do that day, you may end up paralyzed in the fetal position. Lowcountry Weekly is a proud media sponsor of the 5th Annual Habersham Harvest Festival, so that's where you'll find us that day. This means we probably won't make it to the HGF's annual Tour of Homes, or out to September Oaks Vineyards, where a bunch of Beaufort writers are taking part in the inaugural Novel Wine Tasting and Literary Festival. We won't be able to see USCB's Live in HD opera offering that day, or hit TCL's Oyster Roast, but maybe we'll find time to pop into Lowcountry Montessori's ArtScape exhibit downtown where The Gallery used to be. That night, we're planning to attend "An Evening with Pat Conroy" at USCB. But that means we'll have to miss Art Walk, and "Boots & Bling," the YMCA's popular annual fundraiser. (This is okay, actually. As much as I love the Y, I need new boots and am pretty low on bling.)
This is what's happening on October 26th . . . as far as I know. I'm sure there's more. And you know what's crazy? It's just a typical fall Saturday in our town. The following Saturday will be just as packed.
I love the eclectic, high/low nature of our local culture in the fall. Right down the street from our esteemed University, where opera and chamber music waft through the rarified air, you'll find the pumpkin patch at Carteret Street Methodist, where a great fall bazaar just took place. Further down the road, if you time it right, you'll find kids trick-or-treating, compliments of Main Street Beaufort, or maybe an antebellum ghost giving a tour of the Point. Or you might head down to Waterfront Park – sometimes there's bluegrass! –where our annual Shrimp Festival just wrapped up with record high attendance.
Seriously, Beaufort? Have you no shame? It's almost unseemly the way you flaunt yourself this time of year.
But, of course, it's more than just big goings-on that make us all tumble head-over-heels for Beaufort again each fall. In the bright, clear light of autumn we are able to breathe her air more easily… see her beauty more plainly. She was there all along, but the humid haze of summer was like a scrim, dulling her dazzle, lulling us to sleep.
Time to wake up! Imagine, if you will, my opening paragraph in reverse. You're driving home from Lady's Island to Pigeon Point. Instead of early morning, it's suppertime. Maybe you're just leaving work, or Publix, or picking up the kids from ball practice. The moon is full over the Beaufort River. You've got the windows down – it's fall! – and you breathe in that smell . . . the one you might hate if you didn't love it so much. "Look, Mom, a dolphin!" you might hear from the back seat. As you crest the top of the bridge, you're dumbstruck, once again, by the Beaufort skyline. It's maybe the prettiest you've ever seen, and you've seen some skylines. The mansions on Bay Street glow in the moonlight and the boats at the marina glimmer in their rows; the rooftops to your near left seem a flawless blend – tall and short, new and old, sleek and rustic – and the Baptist Church steeple presides over it all, bathed in ethereal light, echoed by the silhouette of St. Helena's.
It's a postcard. A fairytale. A Rockwellian dream. Only it's not. This is your town. It's where you live.
I often try to impress Beaufort's uniqueness upon my daughter, who has lived here for all of her twelve-plus years. I tell her that most children do not grow up along rivers and marshes, amidst swing bridges and shrimp boats, in the shadow of history, beneath giant, bearded trees. It tell her that most small southern towns don't have a thousand art galleries, or a four year university, or churches built before America was born. I'm not sure she gets it, or cares. She's at that age. (Though she does perk up when I tell her that most small southern towns don't have their own chocolate factory . . . or their own American Idol.) She'll get it one day, probably after she's left our little house in Pigeon Point for parts unknown.
Last week, I was sitting with Pat Conroy on his back porch overlooking Battery Creek, chatting about his new memoir, The Death of Santini, for an upcoming article. (Did I mention that Beaufort even has its own Great American Writer?) We were talking about the importance of place in forming character. He believes, as I do, that where we grow up is a big part of who we are. The son of a Marine Corps fighter pilot who moved his family around every year or two, Pat Conroy almost grew up nowhere. (Or everywhere, which can feel like nowhere.) But then he landed here. The rest is literary history.
In The Death of Santini he writes, "At sunset we watch the saltwater tides rising with perfect congruence to the rising moon. No matter the time of day, the creek spreads out in the thrown coinage of sunset, bright as a centerpiece in the transcendental green of the great salt marsh . . . Born homeless, I've tried to make Beaufort, South Carolina my home. To me, these islands didn't exist until I found them. I invented the marshes, the oysters banks, and the ink-dark creeks . . . "
These are the words of an American master who chose our town – out of all the towns – to be his home. Fifty years ago, Beaufort claimed Pat Conroy, and in turn, Pat Conroy gave Beaufort to the world. I read The Water is Wide, The Great Santini and The Prince of Tides before ever setting foot in the South Carolina Lowcountry. When I finally landed here, years later, I knew exactly where I was.
Some folks think Pat tends to exaggerate. He didn't exaggerate a thing.