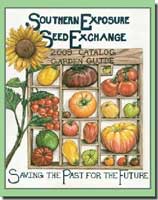 I am such a sucker for gardening symposiums. If the logistics can be worked out, I'm there. Earlier this year I traveled to Greenville to listen to forecasts of the latest and greatest plant material. Turns out the new darlings of the garden centers will be dwarf plant material.
The half dozen or so horticulturists hailed from as near as Charleston to as far away as England, where Fergus Garret, head gardener at Great Dixter is based. Their subject matter was different but they all made mention of the latest hybrid mini shrubs and the advantages of smaller plants for today's gardens.
Can you just imagine shrubs like Hydrangeas, Viburnums and Loropetalums that do not have to be constantly shaped and pruned? If your garden beds are on the small size, these diminutive plants will require far less attention to stay in scale. That makes more time for you to enjoy your garden and still have time for other interests. Are deer a concern? These plants are perfect for pots on your porch or other spots inaccessible to the hungry critters; they won't outgrow the container. In the ground these dwarf shrubs usually stay under 36" but they would be smaller still in containers.
The deep blue flowers really pop against the yellow foliage of Sunshine Blue Caryopteris. This sun lover blooms late in the season but the yellow foliage looks good by itself.
Sugartina 'Crystalina' Summersweet has pure white, fragrant flowers that attract butterflies. The dark green foliage turns yellow in the fall. It is a hybrid of a native plant and it requires minimal care.
How about a Forsythia that does not require shaping or pruning? Show Off 'Sugar Baby' is a tiny plant hat makes a big show in the Spring.
The mature Japanese Holly, Ilex crenata 'Brass Buckle' is only 12" wide by 18" tall! The foliage is a glossy bright yellow and this is a stunner year round. I can see this one used as an edging plant, a specimen or in a permanent container.  
A real winner is the Hydrangea Tiny Tuff Stuff; it blooms on both old and new wood so it will flower continuously with lace cap flowers. It matures between 18" and 24". The flowers will be blue in acidic soils or more pink in alkaline soils.      
The dark foliage of Jazz Hands 'Mini' Loropetalum looks fabulous against a light colored container. This baby matures at only 12". Wow.
The Charleston Horticultural Society is holding their "Plantasia 2018" on April 14th at the Old Towne Creek County Park, 1400 Old Towne Rd., this is Highway 171. This gardening extravaganza is free to the public. There will be vendors with a vast array of plants and supplies, free workshops and their perennial favorite – the Real Yard Sale, offering an eclectic assortment of gardening paraphernalia. The Society itself offers a selection of old favorite plants as well as new introductions. Perhaps they will have some of the new mini shrubs available.
Do you need some color in the garden now that the azaleas are past their prime? I went for a big pot of pelargoniums, or what we usually call geraniums. Look for a new series of hybrids called Patriot Geraniums; they come in a wide variety of colors and are said to handle Lowcountry heat and humidity better than their predecessors.  
Spring has been elusive this year but I think it is finally on the horizon. Crazy weather in areas where plant material is commercially grown has often delayed deliveries to our local nurseries, but that is about to change. Be sure to look for a few dwarf plants to add to your garden. My mother always told me good things come in small packages. Didn't yours say the same?