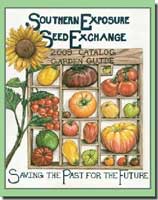 Despite recent weather related onslaughts, October will always be my favorite month to be working in the garden. Hummingbirds and butterflies are providing plenty of fleeting color, and did I just feel a slight breeze? Yes, I think so. It is the time of year to say Ahhhhh.
Just like last year at this time (big sigh here) I've been making the rounds and seeing what survived the salt water bath my back garden received. Thankfully that bath was brief at my home. The unusually high tide came in and left right on time and was followed by several inches of rain which helped flush the soil and dilute the salts. Others in the region were not as fortunate with salt water staying well beyond its welcome. One simple remedy the Clemson Cooperative Extension Service recommends is the frequent flushing of your garden soil with fresh water following salt intrusion. Amy Dabbs, Charleston County Clemson Cooperative Extension Horticulture Agent, along with co-authors Dr. Joey Williamson and Barbara H. Smith, recently published an excellent article in the Charleston Post and Courier titled "How to Salvage Landscapes, Gardens After Floodwaters Recede." I urge readers to look this piece up for more extensive information and recommendations on this subject. It appears we may be dealing with this issue on an ongoing basis.
Speaking of our salty soil, October is the best time to work some magic and turn plain old dirt into rich healthy soil. Soil is the substance that nourishes your plants. It is a combination of sand, clay and silt. Around the Lowcountry some may have far more sand in their soils and others more silt, especially if you live on the marsh like I do. Soil is going to give a plant's roots something to hold on to as it grows, sort of like an anchor. It is also going to provide the water and air those same roots need along with proper nourishment. It matters little what you spend on a plant if you don't enrich the soil before you plant it. Providing a good "home environment" for your plant material will pay off with better looking plants and actually less work in the long run. A lush healthy plant will shade out weeds.
A quick trip to Brookgreen Gardens near Murrells Inlet this week gave me some great ideas for fall color. A friend had advised I check out the Sennas growing near a sculpture called The Muses, and what an eye popping show they were putting on. Senna alata was the variety growing at Brookgreen this year; we often see another variety, Senna bicapsularis growing here in Beaufort. Although not rare, Senna is a plant not used often enough. Senna was previously known as Cassia and like so many plants whose names have been changed in recent years, the boffins got to the Cassias also. It is a large family of flowering plants closely related to legumes. These sprawling plants tend to wake up and bloom very late in the season. A few wild varieties are native to cooler areas but most are native to the tropics.
Both of these Sennas have multiple common names, the Senna alata is also known as Popcorn Senna, Emperor's Candlestick Plant, and Christmas Candle plant. The Senna bicapsularis is also known as Winter Senna, Butterfly Senna or Christmas Senna. Both plants have the ability to reseed, but I have not found that to be a significant problem here.
The S. bicapsularis is semi evergreen depending on how harsh the winter is. However it is root hardy and should it freeze to the ground it will quickly return come spring. It is a sprawling shrub reaching 8′ to 10′. Little yellow Sulphur butterflies love the flowers and there are times when there are so many you can't discern the true butterflies from the butterfly-shaped blossoms. The flowers do not produce nectar but have abundant pollen to make up for it. The plant is propagated by seeds or stem cuttings.
The S. alata is the more tender of the two and rarely lives more than one season in our climate. It grows rapidly from seed though and easily reaches full growth, 8′ in one season. The stiff upright racemes of flowers do indeed resemble fat yellow candles. There are areas where this plant is considered an invasive weed but we should only be so fortunate. The stems can be somewhat brittle and break easily but this does not limit the plentiful flowers. Visitors at Brookgreen were crowding around these plants and posing in front of them for photographs. Our independent garden centers carry Sennas; consider adding one or both of these striking shrubs to bring some autumn joy your garden.
For what to do with those inevitable bare spots in your garden and a little additional inspiration we have some great events coming right up that can stimulate your garden muse. Be sure to look for "outside the box" plant material while visiting gardens. Some of these events require some driving but they are worth it:
Oct. 15th, the Charleston Horticultural Society will hold their "Gardens For Gardeners" tour on Sullivan's Island. Go to www.chashortsoc.org for more information or call 843 579 9922
Oct. 27th – 29th, the Beaufort Historical Foundation will hold their "Fall Festival of Houses & Gardens." Go to www.historicbeaufort.org for more information.
Oct. 27th – 28th, the Coastal Georgia Botanical Gardens in Savannah will hold their "Autumn Gardenfest." Go to www.coastalgeorgiabg.org/events/html for information.