PART 5: Larry Rowland Defines The Lowcountry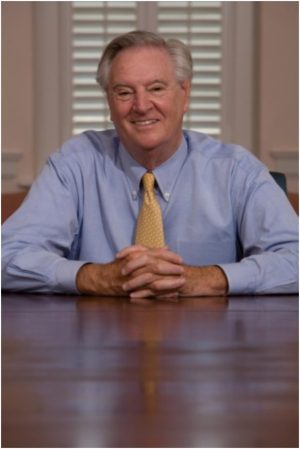 We know that over ten million North Americans take ship cruises each year. What are these tourists looking for? Approximately 43% of all cruise vacationers chose a Caribbean tour. Alaska and the Bahamas each drew 25% of the nation's cruise customers. These tourists chose a ship's cruise for one important reason. They want to visit multiple locations, or destinations, and experience a range of activities.
In the past Charleston, Hilton Head, Beaufort, and Savannah each focused on promoting themselves. But what if they also promoted the entire Charleston to Savannah corridor as an inland cruise? France does it by promoting the French Riviera. Italy suggests that you and I visit a combination of cities. This all leads to one question: Do we have the depth of tourist attractions along our Charleston to Savannah coast to consider going after the "cruise" customer?
We asked this question of a number of tourism leaders throughout the state. However, we struck gold when we talked with Dr. Larry Rowland. Dr. Rowland is considered one of the foremost authorities on our coastal history. We asked Larry this question: "We now know that the Atlantic coastline from Charleston to Jacksonville has the best fall weather in the South. Does this area have the quality of tourism assets that could make it a regional tourist attraction? Dr. Rowland thought for a minute. Then he made this statement:
My Lowcountry
"This coastline has more aesthetic tourist values than if you were to combine Yellowstone Park and Williamsburg. The Lowcountry is one of the most aesthetic places in America. Every person who comes here mentions that. You have tidal water and land and sea and sky. You've got this very unusual atmosphere. This is the most humid part of the United States . . . from Charleston to Jacksonville. So what it creates, as a 19th century poet said, 'is a sky of a softer blue.' The colors become muted. And that creates an imagery. It creates an aesthetic in people's mind. The colors merge together. And, since it is semi-tropical, you have all these flowers and birds that you do not have anywhere else in the United States. Then you see these oak trees that do not grow anywhere else. These are the densest, largest, and oldest trees in America outside of California. So you have this unusually romantic aesthetic that just strikes people.
"It's not just the visual. It's actually the tactile feel because you come here and you smell the marshes. Then all of a sudden you see the oysters the size of your hand. All of these things just affect people. These things don't exist anyplace else in the United States. So it is very unique. When people visit us they see and witness a culture that is uniquely different. It is so different that they almost feel as if they are visiting another country. The food is distinctive. The church, and its music, are more important. Our dialect, and even our manners, are different. The Gullahs are our neighbors. It is these aesthetics that people react to without even being able to describe them.
"Then, you have a historic aesthetic. We have 500 years of history that is actually here. America started here . . . not in Jamestown, Plymouth Rock, or St. Augustine. And we have the icons, the artifacts of that history visible to us all over the place. It's this total effect that strikes people. We have 300 years of commentary that says the same thing in every generation. 'This area is so unusual.' 'What a volume of history is here.' And everybody has the same human reaction to it."
– Larry Rowland
Larry Rowland just did what few have been able to manage. He defined how most of us feel about the Lowcountry. How many times have our friends and family visited us and said, "This is like a paradise"? But none of us could define what that meant. Dr. Rowland just did. Moreover, he made two bold statements: "Our Lowcountry has as many tourism aesthetics as the combination of Yellowstone Park and Williamsburg."
Then, he said something very interesting: "America started here." Did it? We went after the answer . . .