Penn Center, Inc. will hold its 5th Annual 1862 Circle Gala on Saturday, May 3 at The Lyceum on Parris Island, South Carolina.

The reception and silent auction will begin at 6:00 p.m., with dinner and program following at 7:00 p.m. The theme of the 2008 Gala will be "Celebrating Gullah Culture Through Art and Giving." Renowned Southern artist, Jonathan Green, and award-winning novelist, Pat Conroy, will be the guest speakers.The Penn Center has named Jonathan Green and the Penn Club, Inc. as its 2008 honorees for the 1862 Circle. The 1862 Circle recognizes national leaders who embody the spirit of Penn Center and who serve as advocates for the enduring history and culture of the Sea Islands. First established in 2003, the 1862 Circle has inducted previous notables, such as Emory Campbell, Vernon Jordan, James Denmark, Juan Williams, Congressman John Lewis, Phillip Simmons, Congressman James E. Clyburn, and Courtney Siceloff.
Jonathan Green, a native of Beaufort County, South Carolina, is an internationally recognized artist whose paintings capture the Gullah people and landscapes of South Carolina. His art draws on his memories of the Gullah traditions he grew up with living in the Lowcountry. His work is represented in numerous private and public collections including the Philharmonic Center of Arts in Naples, Florida, the Morris Museum of Art in Augusta, Georgia, the Gibbes Museum of Art in Charleston, South Carolina, and the McKissick Museum of the University of South Carolina in Columbia. Jonathan Green was also named twice as the Artist of the Year for the Penn Center Heritage Days Celebration.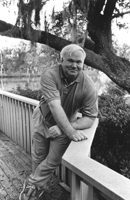 The Penn Club, Inc., comprised of over 300 members, is perhaps the most consistent charitable supporter of Penn Center. With a history dating back to 1909, the Club reorganized in 1975 to include a national membership of alumni and friends who support the programs and outreach of Penn Center. The Penn Club has played an important role in sustaining many of Penn's programs, while initiating others, such as the annual Heritage Days Celebration and the York W. Bailey Museum.
The 1862 Circle Gala will include fine dining, live music, a silent auction, a cash bar, and entertainment. Reservations are $100 per person or $800 per table. For reservations and corporate sponsorship packets, contact Penn Center at (843) 838-2432 or email info@penncenter.com. Advance reservations are required and payment by check, money order or credit card may be mailed to P.O. Box 126, St. Helena Island, SC 29920. Penn Center, Inc. is a 501(c)(3) non-profit organization.