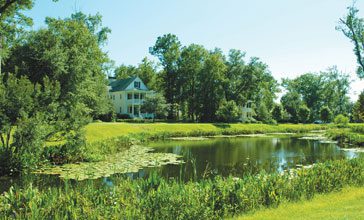 The small town of Habersham just got some BIG news! The quaint waterfront neighborhood was just named one of Coastal Living Magazine'€™s '€œ20 Best Places to Live'€ for 2018; it's near the top of the list, at #4.
Habersham finds itself in the company of other great destinations such as Santa Cruz, California and Newport, Rhode Island. Community design, location and coastal lifestyle were all considerations in the selection process conducted by a panel of accomplished editors, writers, designers and planners. The feature article appears online and in the January/February 2018 print edition of the magazine and offers a summary of each location along with a "€œtakeaway"€ recommendation as to what makes each place so special. Referring to Habersham, the article'€™s author declares it "€œthe small town you wish you'€™d grown up in."€
Coincidentally, the Habersham development is celebrating its 20th anniversary in 2018 and continues to grow. Habersham has just this month broken ground on an adjoining commercial district and expansion. Unique to Habersham, the town's village center boasts a collection of shops, restaurants and services within walking distance of all homes. To date, Habersham has welcomed nearly 800 homeowners with new, custom homes being added every month.
Congratulations to all our friends at Habersham!