Laughter is still the best medicine, which means that regular visits to the Hilton Head Comedy Club aren't just fun, they're good for your health.
Check out some of the big-name comics who will be appearing at the HHCC over the next three weeks! Shows are Tuesdays – Thursdays, at 9 pm, and on Friday and Saturday at 8:30 and 10:30 pm. Admission's only $10, and there's never a drink minimum!
So head on over to the Hilton Head Comedy Club and get your laughs. It's good for you! (See ad on this page for a buy-one/get-one-free admission coupon.) For more information, call (843) 681-7757.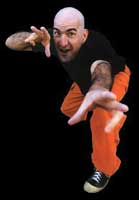 August 19 – 23
Carl LeBove
Carl's LeBove act centers around a unique storytelling style in which he incorporates quick-witted improvisation and physical reenactments of his tales. He says, "I'm a scene-ist. I do comedy scene work. I bring up a subject and then I perform it. It's not jokes."
His CD "I Used to Be an Outlaw, What Happened?" is jam-packed with the kind of wickedly funny stories for which Carl is famous. His energy jumps off the CD, grabs you by the throat and shakes the laughs out of you. His live show is sure to do the same!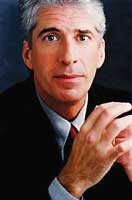 August 26 – 30
Chris Bliss
A fresh and captivating new voice in the tradition of American satire from Will Rogers to Dennis Miller, Chris Bliss delivers smart comedy for the information age. Now a Tonight Show favorite, Jay Leno has called him "one of the brightest comedians around."
Before beginning his comedy career, Chris was internationally known as an innovative variety artist – touring with major artists from Eric Clapton to Julio Iglesias, and chosen by Michael Jackson as the opening act for his record-breaking "Victory Tour".
Insightful humor, capped off with a world-class variety finale that your audience won't soon forget – Chris Bliss is two of the best in one outstanding performer.
The Washington Post says, "If you're looking to laugh, you can't do much better than Chris Bliss."
September 2 – 6
The Legendary WID
THE Legendary WID is one of the funniest people to ever come from New Jersey. Since his humble beginnings in Cranford, The Legendary WID has gone on to become the undisputed Prince of Props and Puns! In fact, when you look up "Prop Comedian" in the encyclopedia, it says, "The Legendary WID." He is also the subject of an award-winning documentary film entitled, "WID," by Jason Ferraro and Brian Galla.
From his sold out shows at New York's The Bottom Line in the early 80's to his frequent TV appearances ever since, The Legendary WID has always been an audience favorite. He has hosted TV shows such as VH-1's "Top 20 Countdown," and appeared on "Stand-Up Spotlight." He has appeared on "Make Me Laugh" on Comedy Central and "Comedy On The Road" and "Caroline's Comedy Hour" on A & E, The ABC Comedy Club Special, and "30 Seconds To Fame," on FOX. WID also appears on the best selling DVD "Laughing Out Loud – America's Funniest Comedians," along with Adam Sandler, Jerry Seinfeld, Ellen Degeneres, Jeff Foxworthy, Ray Romano, Drew Carey and Jay Leno.