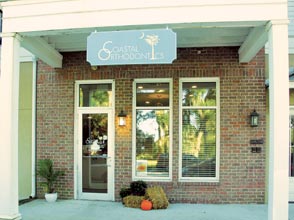 By Margaret Evans, Editor
Coastal Orthodontics of Beaufort makes it fun to wear braces. Straight up!
Did you know that October is National Orthodontic Health Month? Me neither. I don't think they had that when I was a kid in braces.
      Then again, they didn't have a lot of things back then. In my day, wearing braces was one of those adolescent rites of passage you dreaded. I remember begging and pleading with my parents not to make me, but my teeth were so bad, I ended up wearing them twice. The second go-round was during my senior year in high school, and I'm still not over the trauma.
            Or I wasn't, anyway, until a strange thing happened last spring: My daughter asked for braces. That's right, she actually wanted them. And when I took her for a free consultation at Coastal Orthodontics of Beaufort, I began to understand wh
y. Not only are braces much cooler than they used to be – kids and adults are wearing them with style! – but modern orthodontics is downright fun.
           Walk into Dr. Mallory Scott's office and you'll see what I mean. Gone is the drab, clinical-looking environment. Gone is the scary, painful equipment. The general air of intimidation I remember has been replaced by one of warmth, welcome, and whimsy.
            "I really strive to make the office feel 'homey' and comfortable for parents, yet fun and just a tad whimsical for patients," says Dr. Scott. "Our brand new expansion features extra reception seating, an additional consult room, a bigger gaming area, and an iPad bar coming soon!"
            Dr. Scott never wore braces herself – "I remember being bummed that I wasn't lucky enough to need them!" – and is clearly too young to remember the bad old days. But she tells me that orthodontics has, indeed, evolved quite a bit since then.
            "I use more of a soft tissue paradigm now, where we pay attention to not only teeth but the entire face," she says. "I do everything I can not to extract teeth, not to use bands (no spacers!!!), and to bond lower retainers so there is no residual shifting after braces. Mostly, however, orthodontic visits are much more fun than they used to be!"
            I can attest to that. My daughter looks forward to every visit, from the cheery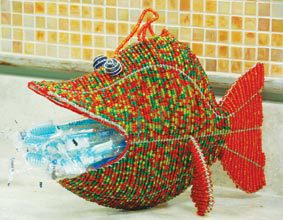 greeting from the staff to the selection of this month's rubber band color. (So far, she's sported pink, green and navy blue.) Wait 'til she hears about that new iPad bar!
            And the good times don't end at the office. Coastal Orthodontics frequently sponsors contests, activities and other community events, including the "Fall Y'all" Family Fun Day coming up this weekend as part of Artscape Beaufort, a fundraiser for Lowcountry Montessori.
            "We recently hosted our First Annual Patient Appreciation Party at the Highway 21 Drive-In, complete with dinner, movie, and caricaturist, to express our gratitude to all of our patient families," says Dr. Scott. "In November, we're introducing our brand new 'shrimps & GRITS' club for the youngest of the Coastal family who are not ready for braces, but still want to keep informed about their oral health needs."
            Mallory Scott opened Coastal Orthodontics a little over two years ago, but has only recently moved to Beaufort full-time, after commuting from Columbia. Her enthusiasm for her new home is palpable.
            "Beaufort is the perfect blend of culture and community in an idyllic coastal town and I feel so blessed to be a part of it now. You know, I feel like people live in Beaufort for a reason. Not only is it a coastal town, but it's a coastal way of life where locals seem to be more relaxed and definitely more friendly. It is also a small town that loves supporting local families and businesses. We live over my office. My patients know that if they need me after hours, I may be in my pajamas or running clothes, but that I make myself available to see their kids. You don't get more local than that!"
            A Maryland native, Dr. Scott graduated summa cum laude with a degree in psychology from Clemson, then attended a PhD program in psychology from Purdue before deciding on a career change to dentistry. (She went on to receive her doctorate in Dental Medicine from the Medical University of South Carolina.) "I loved psychology," she says, "and still use it every day – in my practice and in my life."
            Dr. Scott's expertise in psychology may be one reason everybody at Coastal
Orthodontics seems so happy to be there. Office Manager Kellie Langan says it's simply a great place to work, and she's not short on answers to the question "why?"
            "Aside from its coastal aesthetics that please your eye at every turn, my first answer would be that we are a new practice. When I came to work here, Coastal Orthodontics had only been open one year and was just a small practice; in the short year and a half I've been here, this practice has grown exponentially. It's extremely exciting to be a part of that growth process. Another reason it's a great place to work is Dr. Scott. I have learned a lot from her and I am so very proud of the way she practices. Her moral compass always points due north and I am always impressed by her decision-making and stellar professionalism. Having gone to various meetings and conferences to improve the practice, I have met other doctors and staff and I know one thing for sure; you just don't find a better orthodontist than Dr. Mallory Scott. She found a core staff of professional ladies that I have fallen in love with and I am so very proud to work next to each day. Together we all make up this practice and we all work together as a team, one amazing team."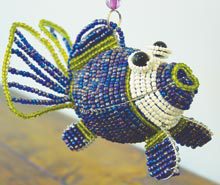 Kellie is not just a Coastal Orthodontics employee; she's also a patient. "I decided to get braces when I realized I could achieve a fuller profile and more lip support. This is something I always wished I had but never knew could be remedied without plastic surgery or something drastic, but simply with braces and a treatment plan from Dr. Scott.  Having braces in my thirties was most definitely easier than having them when I was 16 and a lot less painful than I remembered. I was forced to eat slower and a bit more cautiously and the reward was a slimmer physique.  I was elated to discover that I lost about 8 lbs in the first two months of treatment! I am very happy with my decision to get braces as an adult. It was something I did for myself. After a while I barely noticed the braces and now that my treatment time is winding down, I'm just looking forward to my new smile."  
            To celebrate National Orthodontic Health Month, Coastal Orthodontics is offering new patients $200 off treatment through the month of October. If you're considering braces for your child – or yourself – now's the time to head over there for a free consultation with Dr. Mallory Scott. Whatever your age, I'll bet you leave with a smile.
Coastal Orthodontics is located in Beaufort Town Center at 1600 Burnside St. Suite 105 in Beaufort. They can be reached at 379-9200 or www.beaufortbraces.com