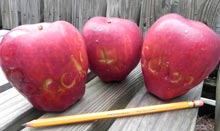 It's that time of year again. The heat index is well over 100 degrees, and the humidity is the only topic of conversation. Unpicked tomatoes are rotting on the ground, inviting thousands of flies into our homes and favorite restaurants. And baby Loggerhead sea turtles are hatching by the thousands along South Carolina's coast. Yep, it's August. We are in the midst of everything we either love or hate about living in the Lowcountry.
But August means so much more to thousands of area youth and teachers. That's right. It's Back to School time. It's time to buy supplies and choose new outfits. It's time to check bus schedules and plan for extra curricular activities. It's time for mamas, daddies and kiddos to get back into a routine. Some say, "Finally," while others reminisce about the lost days of summer.
Regardless of back to school emotion, many people in town are preparing for another scholastic year. Administrators, teachers, nurses, coaches, students and parents have spent the last week getting ready for the beginning of school.
We are fortunate to have so many great schools in our small town. And I am definitely one to appreciate school choice. Each of our students deserves unique attention, and it's up to parents to decide which school is a better fit for their children. Recently, I g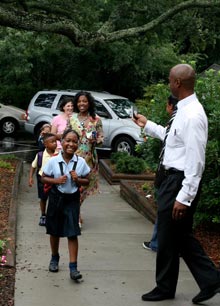 ot a phone call from an old college friend. He and his wife were thinking about moving to Beaufort, but they were concerned about the schools in the area and wanted advice.
As I began my conversation, I quickly insisted there were an abundance of quality schools. I talked about private and public school options, Montessori and charter school alternatives, home school and parochial school preferences. As I spoke about all of the choices, I overwhelmed even myself with all Beaufort's wonderful schools.
Of course, residential preferences, age of children, educational background and ideology are factors involved in choosing the right school. We juggled a few scenarios, and they made their decision. And their decision to move to Beaufort was based on the great diversity of schools. Beaufort should feel proud.
The wealth of knowledgeable teachers in this town is remarkable. We have educators with Master's degrees and PhD's and skill sets from all walks of life. No matter what the subject matter, all of them are intrinsically motivated to help children.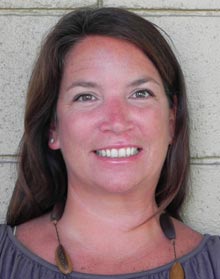 I asked Brayden Dinkins, a 3rd grade teacher at Beaufort Academy, why she loved teaching. She replied, "Nothing makes me happier than taking a child's weakness and transforming it into a strength. You don't like to read? Oh really. But have you read…?"
"If I could give any advice to the next generation of teachers, it would be to teach like no one is watching. The days I really let myself go and let the 'nerd' inside of me shine are the times my students are most enthusiastic about learning."
Cynthia Dennis, a 3rd and 4th grade Literacy teacher at Lady's Island Elementary, agrees and adds, "You could probably make a lot more money doing something else, but stick with it. The payoff is in knowing that you have made a difference in a child's life, and that's a paycheck you get every day."
Abby Mitchell is a 3rd grade teacher at Coosa Elementary. About her role as an educator, she explains, "I'm proud when the kids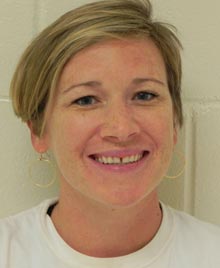 succeed academically. That's a no-brainer. It makes me just as proud to see kids telling the truth, helping each other and making good life choices; laughing and enjoying themselves in my class; or seeing them participate in a play, dance recital, or soccer/basketball game. It's also great to see students succeed once they've left your class. You can't help but act 'selfish' for a moment and think 'I had a small part in that.'"
Brooke Bobrowicz, toddler teacher (18 months-3 years) at EC Montessori and her assistant, Angie Barnes, enlightened me about the benefit of early age learning. Barnes said, "What children absorb in the cerebral cortex at two years of age will be retained longer than at any other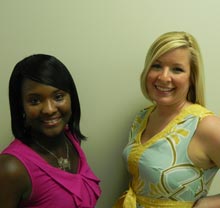 time in their lives."
Bobrowicz concurs. "The environment in which a toddler learns is important and keeps them interested and wanting to learn more. We emphasize respect, and respect coupled with freedom within limits fosters a child's love of learning."
Alison Thomas, Director at Riverview Charter School, described her school's commitment to incorporating 21st Century skills into everyday learning. "All of our 6th and 7th grade students (72 of them) will be receiving iPads this year. We are very excited about that!"
And Thomas shares my sentiment about school choice. "I understand each parent's commitment to their child. I am all about choices, choices that are right for you and your family," says Thomas, who also describes teaching as "creative, fun and exhausting in all the best ways!"
She's right. Teaching is just about the most selfless profession out there. Each time a child answers a question correctly, a teacher is rewarded, but with no public recognition or accolades. It's the look of confidence, the smile of accomplishment or the offer of thanks from a student that keeps teachers in the classroom.
I will be teaching, as well, for the second time in my professional career. After Labor Day, I begin as a high school Biology and Marine Biology teacher at Trinity Classical Academy. And I couldn't be more excited… and nervous!
Eyes that are glued to you and ears that listen to your every instruction daily can be a little intimidating. My first day will go down in the books as one filled with butterflies in the stomach. But, the first day is the hardest. Each day after that will only get better.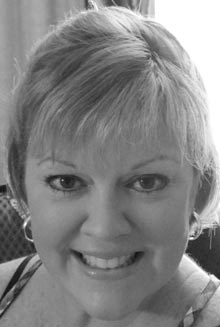 And proud moments occur when you least expect them. Cynthia Dennis, who once taught an At-Risk program at Lady's Island Middle, saw a former student years later in his ARMY uniform, as proud of himself as she was of him.
Brayden Dinkins received a surprise one day too. "I was reading aloud to my new class, and two former students, who were now seniors, announced to my class that I was the best teacher they ever had; and, I taught them so much to make them the 'extremely fabulous' people they are today.  Other than feeling proud, I also felt a lesson in modesty might have been a good idea!"
And the funny things kids will say are always worth the price of teaching. Comedic relief occurs on a daily basis, thankfully. Some kids are witty; others are practical jokesters. But most of children's humor is pure, unadulterated, innocent fun.
Abby Mitchell remembers this funny story:
"During a classroom Christmas party one year, I had a student who was causing complete chaos and insanity.  So, of course, he had to be excluded from some of the 'fun' things that were going on. So he called me a 'big, fat meany.' Later, we were leaving school, and he saw all the other kids with some treat bags a parent had packed for the class. He was mad, but I told him there was one in his book bag too.  He then looked at me with the sweetest face, hugged me, and told me he was sorry for calling me a 'big, fat meany.'  I was a 'big, fat nicey.'  What he didn't realize was the fact that it wasn't the 'meany' part that offended me."
Administrators, teachers and students are very proud of their schools in Beaufort. Ask many where they work or attend, and most brag about their future alma mater.
Cynthia Dennis explains, "I teach at Lady's Island Elementary School.  There's so much to love about this wonderful school. We integrate the Arts with every academic subject. Our faculty and staff are completely dedicated to what is best for each and every child; and most of all, our students are the most enthusiastic, creative, and adorable children in Beaufort County!  I admit to being a bit biased."
Brayden Dinkins differs in opinion. She says, "I love the family atmosphere at Beaufort Academy. Parents are always on campus, and everyone contributes to various campus activities. Seniors hug pre-schoolers as they walk through campus. I also love that my two babies are there and my husband is the basketball coach. Family, family, family!"
And Robin Bridgers, a 6th grader at Riverview Charter School offers her sentiments, "I love Riverview, because it creates a small community where everyone fits in and cares for one another. Also, Riverview has a different way of teaching things through hands-on learning.  We do projects and experiments in class that help all the students understand the concept of what is being taught. This method really works."
School pride resonates in the halls and around campuses all over Northern Beaufort County. And this week, Lowcountry schoolchildren will look forward to one more year of fun and learning with their peers and teachers. Yes, that's right. It's August, and it's time to go back to school.
I asked a few students what they were looking forward to this year at school. This is what they said:
Court Martin, a 3rd grader at Mossy Oaks Elementary says, "I'm excited to learn and read. Science is my favorite subject."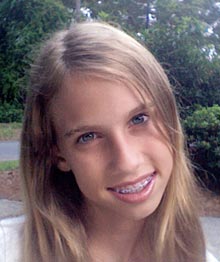 Robin Bridgers, a 6th grader at Riverview Charter School:  I am looking forward to meeting new people, getting ipads and having a different teacher for each subject. However, the thing I am looking forward to most of all is having another great year at a school that I love.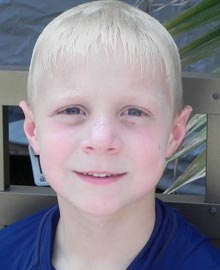 Davis Martin, a 1st Grader at Mossy Oaks Elementary, says "I'm going to have a lot more homework in 1st Grade!"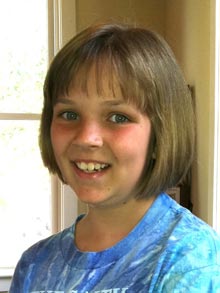 Avery Thomas, a 4th grader at Riverview Charter School: Well, this year I am looking forward to learning new things. My favorite thing to do at school is social studies.
Griffin Siegel, a 2nd Grader at Coosa Elementary says, "I'm excited about seeing my friends and learning new math questions. 2nd grade is going to be harder than 1st."