Coastal Living and Habersham Marketplace present A Table for 20.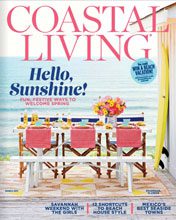 By Laura Packard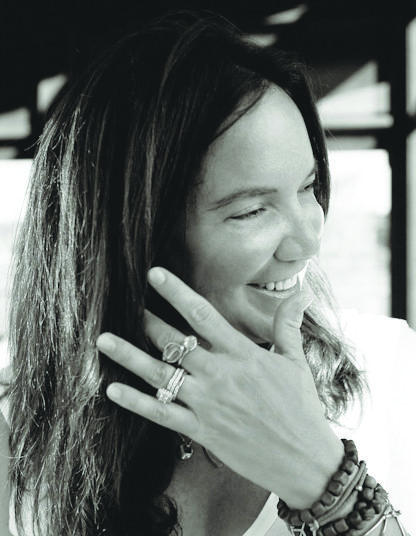 Coastal Living Magazine is turning 20, y'all. And the publishers are inviting you to their 20th Anniversary Celebration "A Table for 20" – a night under the stars with coastal inspired cuisine, cocktails and design.
And the most exciting news of all. They have chosen Habersham Marketplace here in Beaufort to celebrate this milestone anniversary.
Now that we know where, I know y'all are dying to know when so you can call up all your friends, mark your calendars, bribe your babysitters and alert your smart phones.
This awe-inspiring event, applauding everything we love about living on the water, will be held on April 29th, 2017 outside at the Habersham Marketplace. The evening will begin at 5 pm with a cocktail reception under a 300-year-old live oak followed by a three-course dinner from Amuse Catering at 7 pm.
Seeing as I live, work, write for LCW and pretend to do laundry in the idyllic Lowcountry neighborhood of Habersham, my friend Jodie Miller, owner of Plum Productions and the official planner extraordinaire for this incredible event, asked me if I would hit the streets, talk to some folks and bring you, our dear readers, the scoop on what to expect on this magical evening.
First off, I should fess up to something. I am a HUGE lover – well, a certified hoarder, as in be careful opening cupboards, closets and cabinets in my house seeing as you may lose consciousness – of design and lifestyle magazines, especially Coastal Living. I LOVE pouring through their pages while pouring a generous glass of pinot and soaking up every, single, detail no matter how large or how small; the ticking of a textile on a deck chair, how to properly rim a margarita glass, a recipe for Hawaiian tuna tacos, or how seaweed and greens are becoming one of the newest and most nutritious sustainable resources from the sea.
So, can you imagine any opportunity more lovely and unique than entering into the magazine layout of the sea loving Coastal Living pages in REAL LIFE? Not just by using your eyes to experience what is wonderful about the water, but using all your other senses as well; to touch, hear, smell and taste why we are so lucky to live, learn and love on the coastline?
I am here to tell you "A Table for 20" is way more than just a dinner. It's an experience. And you will live it sumptuously large from 20 tables inspired by 20 covers of Coastal Living Magazine. That's 400 seats available per $75 ticket (until April 15, when they go to $100 a piece). Each table will be created by a blend of Interior Designers from Coastal Living's design network and regional superstars using their own distinct eye for timeless coastal design. Pottery Barn blogger and Mayesh 2017 design star of the year, Christy Hulsey, and her CHOF team will be adding their own distinct flair for the local flora and fauna to each individual tablescape. And our own local award winning graphic designer, Ginger Wareham, from PickleJuice Productions, will be creating menus and other printed materials for every table featuring the design aesthetic, as well.
Starting off at 5 pm, the cocktail reception will be sponsored by Gentry Bourbon and Toadfish Outfitters, with a raw oyster bar stocked with accruements like pickled asparagus, smoked ham and dilly beans (from the lovely folks at Lowcountry Produce), live music and a skilled mixologist serving up Gentry bourbon. Sweetwater brewery out of Atlanta, GA will be here as well even featuring their signature brew for their 20th anniversary. And of course, lots of wine . . .
First up, I was able catch Dr. Dan Ripley on his way to check in on a patient and chatted him up about what Gentry Bourbon, the official liquor sponsor, will be bringing to this awesome outdoor fete. Dan Ripley, a Beaufort family practice physician, is also
an original investor and partnered with J.D. Madison to build Gentry Bourbon. Inspired by J.D.'s grandfather John Gentry Madison's love of the finer spirit, and especially for his prized racing thoroughbred "Gentry," Charleston's first premier uniquely crafted reserve batch bourbon was born. Now, this is just an FYI. Not only am I a Coastal Living Magazine hoarder but I am also a proud and loud lover of all things Bravo. So, yes imagine my utter delight figuring out the J.D. of Southern Charm is in fact the same J.D. of Gentry Bourbon. There is no confirmation of a J.D. show . . . a girl can dream . . . but there is confirmation of a fetching and handsome bourbon bar complete with a mixologist serving Gentry any way you like it: neat, on the rocks, with Ginger, or as a signature cocktail made especially for "A Table for 20."
I also had the pleasure of speaking with former Beaufort local Toadfish Outfitters' Casey Davidson who, along with his longtime friend and CFO William Trask, will be purveying 1,000 oysters (all shells recycled) at the raw bar under the talented eye of the Executive Chef Sean Rieflin of Charleston's 167 Raw. It doesn't take long to pick up on Casey's passion for conservation and sustainability, so it is no surprise they paired up with Coastal Living in a shared commitment to protect the waters, coastlines and habitats we all love. "A Table for 20" will also be the official launch for their brand of oyster knives and apparel with items available for purchase. Each PUT EM' BACK oyster knife or product sold will go to replenish 10 square feet of oyster habitat. Toadfish Outfitters will also be unveiling a masterpiece of metal artwork that encases a cool modern display of the colored plastic bottles – the same bottles they repurpose for the handles of their oyster knives. As Casey says, y'all are welcome to dig right in while sippin' and listening to music and shuck as many oysters as you like with Chef Rieflin. What better way to truly experience the laid back coastal vibe of an authentic low country oyster cocktail party and give back to a great cause.
And speaking of the live music, y'all will be all in for the bluesy, folk, alternative rocking sweetness of Sugarcane Jane. They are a straight-up, crazy talented, harmonizing husband and wife duo out of Alabama who have exploded onto the national scene, named most recently by the Washington Times, "One of the best duos since Johnny and June."
And what could be any sweeter? The absolute treat of talking food, Charleston and wine with the witty and super sweet Johnson & Wales trained Chef Trae Wilson of Amuse Catering, who has an unwavering love for the deep culinary roots of the south's Holy City. His menu and culinary expertise will be front and center for the 3-course meal served seated at the "A Table for 20." I was able to chat with him on a rare night off entertaining family and friends from Italy. He even gave me a small sneak peek into his spring inspired farm-sea-and field to table, small 3 course menus:
For one option, think local spring peas two ways:
• Little Gem Salad: pea tendril, edible flowers and champagne vinaigrette
• Local pea soup with lemon crème fraiche
• Main course: garlic and herb crusted lamb lollipops atop whipped potatoes
And the absolute luscious icing on the multi-tiered water–colored cake; a Meyer lemon sponge with lemon curd filling. It's going to be gorgeous y'all, a true work of art from Courtney Glover of Brown Sugar Cakes. Also known as the perfect end to a perfect night.
So, don't miss out and get your tickets early. It's going to be larger-than-life and I cannot wait to mingle, sip, slurp, dance and eat with all of you under the oaks, stars and Spanish moss here in Habersham.
What a wonderful place we get to call home. So, let's get to it and toast the coast, and Coastal Living, one and all.
See you April 29th!
Here's where to hurry up and get your tickets: www.CoastalLivingDinner.com
Laura Packard is a regular columnisit for Lowcountry Weekly. Read more of her "What I've Learned By Accident" here.