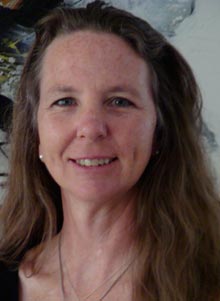 15 Reasons Why Failure is Your Golden Ticket
Fail Frequently – Part 6 of 6
In getting from where you are now to where you want to be, we have addressed how to make decisions, how to take action, and today we are finishing the discussion on how to fail frequently.
Failure to being
• open to new ideas and new behaviors,
• receptive to new standards of excellence
• alert to an entirely new scale and scope of what's possible, and
• willing to fail and seeing it as an opportunity that can accelerate your learning and springboard you to success beyond your dreams;
These failures will keep you stuck in a suspicious, narrow, low-achievement, disappointing world. Instead, learn to use failure to innovate, excel, and become a legend!
But don't take my word for it. Here are 15 great stars who first had to fail and then had to use that failure to catapult their determination to be greater than ever.
Tom Landry: As the coach of the Dallas Cowboys, Landry brought the team two Super Bowl victories and five NFC Championship victories. He holds the record for the most career wins despite the distinction of having one of the worst first seasons on record (winning no games) and winning five or fewer over the next four seasons.
Babe Ruth: You probably know Babe Ruth because of his home run record (714 during his career), but along with all those home runs came a pretty hefty amount of strikeouts as well (1,330 in all). In fact, for decades he held the record for strikeouts. When asked about this he simply said, "Every strike brings me closer to the next home run."
Ludwig van Beethoven: In his formative years young Beethoven was incredibly awkward on the violin. And although he spent hours creating his own compositions, his teachers felt he was hopeless at it and would never succeed with the violin or composing. Beethoven kept plugging along, however, and composed some of the best-loved symphonies of all time – five of them while he was completely deaf.
Elvis Presley: As one of the best-selling artists of all time, Elvis is a household name even years after his death. But back in 1954, Elvis was still a 'nobody' and Jimmy Denny, manager of the Grand Ole Opry, fired Elvis Presley after just one performance telling him, "You ain't goin' nowhere, son. You ought to go back to drivin' a truck."
Jack London: This well-known American author wasn't always such a success. While he would eventually publish popular novels like White Fang and The Call of the Wild, his first story received six hundred rejection slips before finally being accepted.
Akio Morita: You may not have heard of Morita but you've undoubtedly heard of his company, Sony. Sony's first product was a rice cooker that unfortunately didn't cook rice so much as burn it, selling less than 100 units. This first setback didn't stop Morita and his partners as they pushed forward to create a multi-billion dollar company.
Henry Ford: While Ford is today known for his innovative assembly line and American-made cars, he wasn't an instant success. In fact, his early businesses failed and left him broke five times before he founded the successful Ford Motor Company.
Vera Wang: She failed to make the U.S. Olympic figure-skating team. Then she became an editor at Vogue and was passed over for the editor-in-chief position. She began designing wedding gowns at 40 and today is the premier designer in the business, with a multi-billion dollar industry.
Sir James Dyson: While developing his vacuum, Dyson went through 5,126 failed prototypes and his savings over 15 years. But the 5,127th prototype worked and now the Dyson brand is the best-selling vacuum cleaner in the United States.
R. H. Macy: Most people are familiar with this large department store chain but Macy didn't always have it easy. Macy started seven failed businesses before finally hitting big with his store in New York City.
Fred Astaire: The testing director of MGM noted that Astaire, in his first screen test, "Can't act. Can't sing. Slightly bald. Can dance a little." Astaire went on to become an incredibly successful actor, singer and dancer and kept that note in his Beverly Hills home to remind him of where he came from.
Soichiro Honda: The billion-dollar business that is Honda began with a series of failures. Honda was turned down by Toyota Motor Corporation after interviewing for a job as an engineer, leaving him unemployed for quite some time. He started making scooters of his own at home, and spurred on by his neighbors, finally started his own business.
Oliver Stone: This filmmaker began his first novel while at Yale, focusing on it to the detriment of his coursework; the manuscript was rejected for years and then poorly received. Meanwhile after dropping out of school, Stone moved to Vietnam to teach English, later enlisting in the army. There he earned a Bronze Star, a Purple Heart and more, and found the inspiration for his later work that earned him three Academy Awards.
Sidney Poitier: After his first audition Poitier was told by the casting director, "Why don't you stop wasting people's time and go out and become a dishwasher or something?" Poitier vowed to show him that he could make it, going on to win an Oscar and become one of the most well regarded actors in the business.
Zane Grey: Incredibly popular in the early 20th century, this adventure book writer began his career as a dentist, something he quickly began to hate. So he began to write, only to see rejection after rejection for his works. He was told that he had no business being a writer and should given up. It took him years, but at 40, Zane finally got his first work published, leaving him with almost 90 books to his name and selling over 50 million copies worldwide.
As the saying goes, if at first you don't succeed, try, try again! Stay open to new ideas and behaviors, demand more of yourself, and embrace failure for what it can teach you if you let it. Who knows? Maybe you're in line to be the next household name!
References:
http://www.onlinecollege.org/2010/02/16/50-famously-successful-people-who-failed-at-first/ and
http://www.businessinsider.com/26-successful-people-who-failed-at-first-2012-7?op=1 – ixzz2FXFHoxpf
In 2013 I am offering seminars to our Start Over Community. I need to hear from you to know what topics you want help with. Please email me at Jamie.wolf@thestartover.com or call me at 843-694-7443 to rank the 4 options below with your first, second, third, and last choice (or tell me you want them all!):
• Start Over after Divorce (relationships)
• Start Over after transitioning from Military to civilian or leaving Corporate (professional)
• Start Over after foreclosure, bankruptcy, etc (financial)
• Start Over after weight issues or illness (health)
Also, please contact me if your organization would be interested in sponsoring one of these topics by hosting the event, providing refreshments, or offsetting the costs of attendance and materials. Thank you!