Five lectures in January and February will once again feature three top historians sharing their knowledge and research into Beaufort's five centuries of history, focusing on specific events that shaped Beaufort's changing role in South Carolina's development as well as the city's broader roles in the scope of American history.
Hosted by Historic Beaufort Foundation (HBF) and the USC Beaufort Center for the Arts, the Winter Lecture Series features John M. McCardell, Ph.D; Larry S. Rowland, Ph.D; and Stephen R. Wise, Ph.D.
"To have these three acclaimed historians share their time and expertise with our community is an exceptional opportunity," Historic Beaufort Foundation Executive Director Cynthia Jenkins said in a news release. "To those of us who miss our college days and learning in lecture halls, this is a chance to dive deeply into our own local history with three of the best experts on South Carolina history."
Dates for the lectures are each Thursday Jan. 19, Jan. 26, Feb. 2, Feb. 9 and Feb. 16, all at the USCB Center for the Arts on Carteret Street in historic downtown Beaufort.
Tickets for the event are expected to go fast – last year's lectures sold out. Tickets go on sale to the public Dec. 15 online at https://historicbeaufort.org/.
– $30 per lecture and $150 for the lecture package for Historic Beaufort Foundation members;
– $35 per lecture and $175 for the full series for HBF non-members; and …
– $20 per lecture and $100 for the full series for full-time students (students must show current school ID at check-in).
The 2023 lectures will expand on topics covered during the first series, but all three historians will provide plenty of background material for first-time visitors.
"We are so grateful to John, Larry and Steve for again donating their time and decades of research to teach us all the authentic history of Beaufort," Jenkins said. "Whether you are a native of Beaufort or it is your adopted hometown, you will not want to miss this series."
"Beaufort's history is the foundation of the great architectural legacy we inherited and all cherish. These three historians bring to life the pivotal role Beaufort played in South Carolina and the nation over the centuries," she said.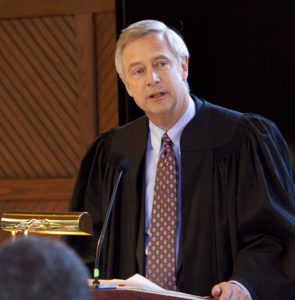 John M. McCardell
McCardell graduated from Washington and Lee University and earned his Ph.D. in history from Harvard University. For his dissertation, The Idea of a Southern Nation, he earned the 1977 Alan Nevins Prize by the Society of American Historians. McCardell served as vice-chancellor of Sewanee: The University of the South from 2010 until June 2020.
Rowland is the Distinguished Professor Emeritus of History for the University of South Carolina, Beaufort,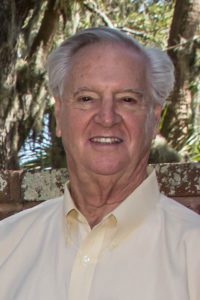 and previously held roles with USC as Professor of History and Associate Dean for Academic Affairs. He earned his bachelor's degree from Hamilton College in New York and both his Master's degree and Doctorate from the University of South Carolina. He has authored numerous books and articles about South Carolina and the Sea Islands.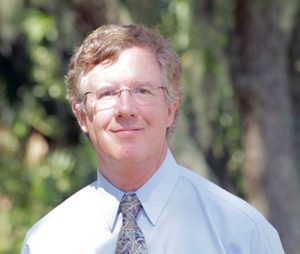 Wise is director of the museum and the Cultural Resource Manager for the Marine Corps Recruit Depot at Parris Island. He earned his bachelor's degree from Wittenberg University, his Master's degree from Bowling Green State University, and his Ph.D. from the University of South Carolina. He has written and edited several books and articles including Lifeline of the Confederacy: Blockade Running During the Civil War, and Gate of Hell: The Campaign for Charleston Harbor.
Historic Beaufort Foundation is a 501(c)3 nonprofit education foundation created to preserve, protect, and present sites and artifacts of historic, architectural, and cultural interest throughout Beaufort County. For more information on the entity's mission and history, please visit historicbeaufort.org and follow them on social media, including Facebook and Instagram.