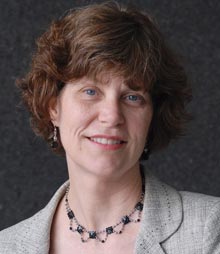 On Thursday, April 21, the CNU Carolinas Chapter is hosting Mary Newsom from Charlotte, NC, at 6:30 pm in the TCL auditorium. She'll be speaking to Beaufort about the realities of living in, growing and sustaining a vibrant place. Newsom is an associate editor and op-ed columnist for The Charlotte Observer and has been covering growth, neighborhoods, urban design, sustainable development and related topics since 1995.
Newsom is not a planner, architect or engineer, but rather a self-described "Charlotte-based lover of cities – professional journalist, pundit, blogger and urban policy geek." As writer, critic and observer of the built environment, her perspective is especially appropriate for the interested citizen of Beaufort. She is the second speaker in the CNU's 2011 circuit, following up on Jim Kunstler, who came in February to discuss the state of the natural resources and changing lifestyle in America.
Mary Newsom is a wonderful speaker and we are extremely fortunate to have her in Beaufort to talk to us about building & growing community.  From her biography on the Citistates Group website (www.citistates.com), she "has conducted editorial campaigns on behalf of sidewalks, street-level retail, historic preservation, street connectivity, light-rail transit and against cul-de-sacs and sprawl, among other things.
"In 2007-2008 she was a Nieman Fellow at Harvard, one of 15 U.S. journalists chosen to spend the academic year studying at the university. In 2005-2006, she was a fellow with the Knight Program in Community Building at the University of Miami School of Architecture. In 2002 the Charlotte Section of the American Institute of Architects awarded Mary its Laurel Award for her contributions to the improvement of the Charlotte region's built environment. Her columns have won the 'best in Charlotte' awards from both Charlotte magazine and Charlotte Creative Loafing.
"In addition she has won numerous journalism awards for her editorial writing and for investigative projects — including the Robert F. Kennedy Award Gold Medal for a series on neglect in the South Carolina State Mental Hospital.
"She was a founder of the Charlotte Urban Forum in the 1990s, and after it faded she helped found its successor, Civic By Design. Both have been community discussion forums on topics of urban design, smart growth and how this very suburban Sun Belt metro region can mature into a city."
Please come and join us on Thursday, April 21 for this great opportunity to hear these timely words of advice, insight and inspiration from a (relatively) local expert on ideas and issues that Beaufort, as a city, county and community, is facing every day.
Mary Newsome will be speaking at 6:30 pm on Thursday, April 21st at the TCL auditorium in Beaufort. She is hosted by the Congress for the New Urbanism – Carolinas Chapter. Visit their website at www.cnu.org