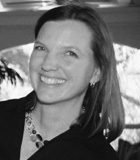 One of the most common laments I hear as an appraiser is, "My kids just don't appreciate my antiques!". This seems to be especially true for silver and porcelains. Many young adults today have embraced a simple decorating style with modern touches. Your collection of Shaker stands might fit but your Victorian etagere is definitely out the door!
This comment usually comes up when I'm appraising items at retail replacement for insurance or fair market value for estate planning purposes. I usually suggest that the client show the appraisal and photos to the kids before getting rid of items. Sometimes an item that was overlooked suddenly becomes a lot more attractive when the value is known. That seems a little callous to some and might not motivate the parent to leave an item they know will get sold as soon as the kid takes it home. A better idea might be to make a "family album" of pieces.
Creating your own album can be as simple as starting with some printer paper and a ring bound notebook or as elaborate as a fancy scrapbook. I suggest starting with photos of the items, one per page, put into the binder. I put a half-page size photo with a short description of each piece. I include the name (IE: chest of drawers), the location in the house, the measurements and the date and place of origin if I know it. This is my fact page. My next page has any personal information I know about the piece. It may be the family history for a piece that has been around for generations or the story behind its coming into our possession. I have one piece that has a bite mark in it where my young son decided to do a little taste test…while the piece was still in the store! Fortunately for me, I had already decided it was just the thing for our den. I then add notes about sales history of this piece or some like it. An example is a record of the sale of a painting by the same artist whose work hangs in my living room. If you do have an appraisal, that value should certainly be included. Now each piece has not only been assigned a market value but has the sentimental value recorded. Pages in the binder can be moved around and organized as you go then moved to something more permanent if you wish. My binder changes as I decide to sell one thing to make room for the latest auction purchase.
As the daughter of a very interesting woman who doesn't always take the time to relay history of the things in her home, I try to pay close attention when she does. So many of my friends have lost parents or have parents who have lost touch. Most of them tell me they wished they'd listened or asked questions when their parents or grandparents were able to share those stories. My own grandmother was always an exaggerator when telling a story but got much more creative in her last years. I have included an item or two of very little value in my album just so I could include her "family history" of the pieces. I've also included the truth just to keep the record straight. Hopefully, those stories will give future generations as good a laugh as they have me.
I have one final reminder to offer. Sometimes there isn't a story or a market price that will make an object valuable to anyone in the family but you. When that's the case, enjoy the piece yourself and then donate it or sell it to someone who appreciates it. If all else fails, maybe it's time to just throw it away.
Libby Holloway is a Certified Appraiser of antiques and residential contents. She is a member of the International Society of Appraisers where she is currently serving as Secretary of the Board of Directors. Libby can be contacted at www.LibbyHollowayAppraisals.com