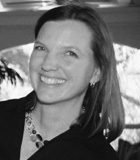 Okay ladies, in this age of statements like "real men wear pink" or "real men eat quiche," will your real man sleep in floral sheets?  Mine will cook, change diapers, wear pink AND eat quiche all in the same day as long as I don't ask him to sleep in floral bedding or put anything "girlie" in his den.  I did manage to sneak one floral print over our bed but I think he just hasn't really looked at it yet.
Recently, I've done several appraisals with lots of Victorian period pieces.  It was amusing to me to share with one gentleman that those "prissy" pieces he inherited were actually intended to be used by men.  Yes, those rich and powerful Getty, Vanderbilt and Rockefeller men sat in chairs with carved roses on them.  They ran business empires in floral print waistcoats and pulled their expensive cigars out of sterling cases decorated with heavily embossed chrysanthemums.
In case you hadn't heard, the late nineteenth century was pretty male oriented.  Women didn't vote or run for office.  Most women who worked outside the home were very poor (think immigrants working long hours with their children along side them).  Women were expected to create a haven for the men to return to after a brutal day in the business world.  I'm not sure if that's why men had personal items with a feminine touch, or if they chose for themselves.  I do know that our decorating tastes then were driven by a desire to associate ourselves with romantic foreign lands like India and Turkey.  The English and American interpretation of these lands included drapery, tassels, foliate patterns and flowers.  With the desire to appear wealthy and worldly, homeowners filled their rooms with highly stuffed, fluffed and figured items.
Let me give you a few examples of some "manly" items.  One personal item for men only was the mustache mug.  These are the mugs that look like early sippy cups with a bridge of porcelain across the mouth designed to protect those long, handlebar mustaches from the liquid inside the cup.  If you watch for them in antique stores you will see that they're often decorated with pink swags and roses.  Shaving mugs have similar decoration.  After shaving and drinking his first cup of coffee, a man would don his figured waistcoat, his floral embossed pocket watch with chain and fobs, and tuck his floral fabric purse into his pocket.  After a hard day at work our gentleman would return home where his
wife or children would help him put on his Turkey slippers (they looked like cut up oriental carpets) and his velvet smoking jacket with all the tassels on it so he could recline in his Rococo Revival (think flowers and fruit…lots of them) "Gentleman's" arm chair (the lady's chair didn't have arms to get in the way of sewing or tending children) and prop his feet on the ottoman.  By the way, ottomans were puffy versions of the simple footstool used by this man's ancestors.  This was another interpretation of items found in Turkish, or Ottoman, palaces.  I'm sure you're getting the picture now.
At the beginning of my career, I turned up my nose at all the Victorian opulence and laughed at the masculine accouterments of the period.  After years of studying decorative arts I have to say I've changed my mind.  I still decorate my own home with simple styles from an earlier period but I do appreciate the Victorian aesthetic.  I appreciate their desire to celebrate their sense of worldliness.  I understand the excitement over advances in technology, such as steam driven machines, that could turn fancy pieces, cut and press decoration into items, or weave ornate patterns in textiles.  Showing off those abilities was important to our ancestors.  These processes allowed mass production, which, in turn, allowed the new middle class to have things similar to the wealthy upper class they aspired to.  Even the poorest households could have cheap imitations of "nice things".  The abundance of ornamentation and sheer number of items used was an expression of well-being and wealth (sounds like the 1980's doesn't it?).
Well, I showed my husband a draft of this article and his response was "I still don't want flowery sheets."   Truth be told, I don't really want them either.  I can get excited about the Victorian version of the American dream and the steam engine but I still prefer to live with line inlay and tapered furniture legs.  If you do live in velvet draped and rose covered splendor, I would like to visit for a little while and dwell on times when the world was opening up and people were inventive and adventurous.  A time when America was still the land of opportunity and real men used pink lustre shaving mugs.
Libby Holloway is a Certified Appraiser of antiques and residential contents.  She is a member of the International Society of Appraisers where she is currently serving as Secretary of the Board of Directors.  Libby can be contacted at www.LibbyHollowayAppraisals.com
Read More Honest Appraisal