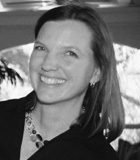 Have you ever wanted to travel through time? When I was a kid I had a great imagination fired by the books I read. Our picnic table was a ship that could brave any storm, unless I was playing Swiss Family Robinson and needed to be shipwrecked.
Sometimes I was an Indian maiden leading settlers safely through the woods across the street to their cabin (our back porch) where my mother would be waiting with snacks after the long and dangerous trek. Our basement was underwater caves and the garage was the sight of many moon landings. I am an experienced time traveler from way back.
I still do a little time travel now and then. I have a hard time convincing the neighbors I'm okay if I stand on the picnic table shouting "Hoist the mainsail," but I've found a more subtle way. I go to an antique mall or show.
The adventure starts when you go through the doors and look around trying to decide where to begin. I like to start with the messy booths that have a little of everything. It reminds me of the movies where the time traveler goes through space and time and little pieces of the past and future fly by in the atmosphere. If something catches my eye I can always stop and explore. Then I can begin to concentrate on some serious decade jumping.
More dealers are specializing on one period or collectible area these days. I can visit the industrial age of the 19th century by observing the products of the early machine age. How about revisiting my Indian maiden days by looking at booths full of clay pots, woven rugs and turquoise jewelry. A booth full of primitive furniture and accessories becomes a settler's cabin. Fine Federal furniture takes me to the days after the Revolutionary War when our country was young and its leaders were shaping our Republic. Of course I want to bring a piece of history from my travels when I return to the present. People ask me what I collect and my answer is "one of everything," but the truth is I'm collecting a time line of artifacts. Many of these pieces have come from afternoon forays into antique malls during my travels.
One of my favorite periods to visit right now is Mid-century modern. I love the Orwellian past–and–future–at–the–same–time feel. The ultimate in time travel is to see vintage pieces that celebrated the future. You know, the things people thought we'd be using in the 21st century. We still aren't ready to live on Mars in a space station or in an underwater colony but I do wonder if people will use the designs that were inspired by those dreams from the 1950's someday? Besides, these booths remind my of my favorite childhood sitcoms like "I Dream of Jeannie" and "The Brady Bunch."
Visiting a mall with lots of booths is almost like going to a museum of material culture. You can follow our ancestors as they went through times of exuberant celebration of our nation's wealth to times of making do and reworking things when our country was struggling. You can track industrial and scientific progress through the materials and processes used to make consumer goods. You can observe times we remembered our past with revival pieces or looked to a future world of chrome, plastic and space travel. Best of all you can buy pieces to take home. Just try taking home the exhibits in a real museum!
I find it stimulating to give my imagination a little work out now and then. It breaks up the day-to-day grown up things I have to deal with. It's even better when it breaks up a long trip. The next time you find yourself slipping into highway hypnosis, just pull over to the nearest time travel station, otherwise known as an Antique Mall, and have an adventure of your own.
(Originally printed in I95 Antiques Magazine)
Libby Holloway is a Certified Appraiser of antiques and residential contents. She is a member of the International Society of Appraisers where she is currently serving on the Board of Directors. She is also a partner at Antiques and Such in Beaufort, SC. Libby can be contacted at www.LibbyHollowayAppraisals.com.