Matthew A. Tallon and his father, Lt. Col. Joseph F. Tallon, will promote their new memoir, 100 Days in Vietnam, on two different days – in two different ways – here in Beaufort.
First up, the coauthors will hold a book signing event at the Beaufort Bookstore on Friday, June 18th from 2 – 6 pm.
Next, the nonprofit Pat Conroy Literary Center will host a virtual visit with Matthew on June 24, at 6 pm. This free event will be live-streamed on the Conroy Center's Facebook page (www.facebook.com/patconroyliterarycenter) and also accessible on Zoom at https://bit.ly/3trb5ww.
Filmmaker Ken Burns praised the memoir: "Joseph Tallon's story, told through his wartime letters, recollections, and the words of his son, is a moving account of an American family's experience with war, loss, and remembrance. 100 Days in Vietnam offers readers both a rare window on the final days of our painful national odyssey in Vietnam and a remarkable record of an individual's determined quest to honor a fallen comrade."
As American troops continue their steady exodus on the last day of their ground war in Vietnam, Lieutenant Joe Tallon is shot down by an enemy missile. Forced to eject at a dangerously low altitude from their OV-1 Mohawk, Joe and his tactical observer, Specialist-5 Daniel Richards, land in the flaming wreckage. Lieutenant Tallon survives but Specialist Richards does not. Stateside, Lieutenant Tallon begins to heal and proceed with his life-but the loss of his tactical observer is never far from his mind. Forty years later, Joe embarks on a quest to bring recognition to the sacrifice of Daniel Richards and secure a Purple Heart for his family.
Painstakingly recreated from wartime letters and remembrances and contextualized by contemporary news accounts, 100 Days in Vietnam is a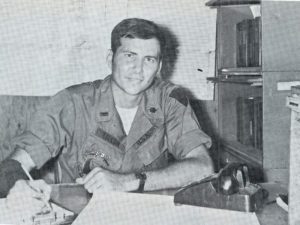 collaboration between Joe and his son Matt-also an Army veteran. Here we experience the war through the emotions of the man who survived it: the drudgery and monotony of airfield life, the heartache of a newlywed missing his wife, the terror of combat missions, the agony of injury and rehabilitation, and the bittersweet relief from the completion of his final mission to bring recognition to his fallen comrade.
Joseph F. Tallon is a retired US Army lieutenant colonel who served from 1969 to 2007. Trained as a composite Army aviator in rotary and fixed-wing aircraft, he flew the OV-1 Mohawk during Vietnam, transitioning to Army intelligence after the war. Tallon was awarded the Purple Heart, the Meritorious Service Medal, the Air Medal (2x), the Army Commendation Medal, the Vietnam Cross of Gallantry, the Vietnam Wounded in Action Medal, and the Vietnam Campaign Medal. Upon completion of a master's degree in education and supervision at The Citadel in 1981, Joe taught high school social studies. Retired from teaching, he has been an active volunteer and fundraiser for the local chapter of the Disabled American Veterans. Joe has been married to his wife, Martha Anne, for fifty years and has two sons and six grandchildren.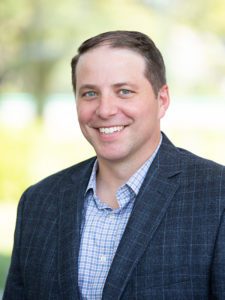 Matthew A. Tallon is a former US Army transportation officer who served primarily in overseas duty assignments for five years and completed his active-duty commitment as a captain. Matt is a graduate of Duke University with a bachelor's degree in history and a teaching certification. After completion of his military service, Matt returned to Durham Public Schools to teach high school US history and civics. After graduating from Harvard with a master's degree in education policy and management, Matt currently serves as the senior project manager for the Public Education Leadership Project, a joint education initiative between the Harvard Business School and Harvard Graduate School of Education. Matt has been married to his wife, Lindsay, for the past twenty years and has three sons.
www.matthewtallon.com
The Beaufort Bookstore is located at 2027 Boundary Street in Jean Ribaut Square. 843-525-1066.
The nonprofit Pat Conroy Literary Center is located at 601 Bladen Street in Beaufort and open to the public for tours from noon to 4:00 p.m. on Thursdays through Sundays, or other times by appointment. Learn more at www.patconroyliterarycenter.org.