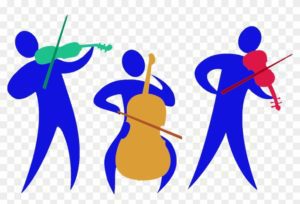 The fourth annual Hilton Head Chamber Music Institute, an educational program of HHSO, will be held June 8 – June 18, 2022, at SoundWaves. The Institute is led by Artistic Directors Carolyn Huebl and Felix Wang from Vanderbilt University, and staffed by Shannon Thomas from Florida State University and Caroline Coade from University of Michigan and the Detroit Symphony Orchestra.  Sixteen high school string musicians from eleven different states, selected via an audition process, will participate.
The public is invited to the following free concerts:
Solo Recital Concert, Sunday, June 12, at 4:00 pm
Providence Presbyterian Church, 171 Cordillo Parkway, Hilton Head Island, SC
Quarter Master Class, Monday, June 13, at 7:00 pm
Bluffton United Methodist Church, 101 Calhoun Street, Bluffton, SC
Solo Master Class, Tuesday, June 14, at 6:30 pm
Quarter Master Class, Wednesday, June 15, at 6:30 pm
Quartet Concert, Friday, June 17, at 7:00 pm and Saturday, June 18, at 11:30 am
The June 14, 15, and 16 concerts all take place at SoundWaves, 7 Lagoon Road, Hilton Head Island, SC. In addition, a Faculty Concert will be held on Saturday, June 11 at 7:00 pm at SoundWaves. Tickets for this concert can be purchased for $25.00.
For more information, please contact Judy Gimbel at Judy.chambermusic@gmail.com or 843-363-2718.