The nonprofit Pat Conroy Literary Center will host two online writers workshops and two free in-person author events in January. Learn more about the year-round educational mission of the Conroy Center at www.patconroyliterarycenter.org or in-person at 601 Bladen Street in downtown Beaufort (open to the public Thursday through Sunday, noon to 4:00 p.m.).

Writing Family Stories, led by Cinelle Barnes
Saturday, January 8, 10:00 a.m.-12:00 p.m. on Zoom, $75/person
Register: https://patconroyliterarycenter.eventbrite.com
Participants will learn strategies for writing nonfiction stories on family: research and reporting, ideation, pacing, narration, organization, voice and tone, and creating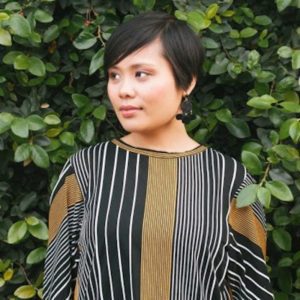 an ensemble of "characters" who are specific to our origin stories but recognizable to any reader. We'll break down family memoirs into the who, where, and when, making the unwieldy task of writing about those we know more manageable.
Led by memoirist, essayist, and editor Cinelle Barnes, this two-hour class for writers at all levels of experience will include three in-class prompts that build on each other, a PDF handout with text and illustrations, and a short listening exercise and reading from Monsoon Mansion, the instructor's family memoir on love, loss, and survival.
Freelance Writing for Beginners, led by Jessica Farthing
Wednesday, January 12, 6:00-8:00 p.m. on Zoom, $45/person
Register: https://patconroyliterarycenter.eventbrite.com
Participant will brainstorm story ideas in their niches and work on a successful pitch. Elements that make a compelling story plus how to apply that to trending news will be discussed. Students will also learn methods to contact editors. The course will end with organizations  and resources to explore.
Instructor Jessica Farthing has written for hundreds of magazines and websites, like the BBC, Insider, Eating Well, Eat This, Not That and Microsoft News. Her course offers a jump start for writers aspiring to a freelance journalism career. She'll share insider tips and tricks for success and help them develop a niche and corresponding pitch to send when they leave the event.
An Evening with Pamela Courtney, author of Hotdogs for Hyenas: A Soul Forged in Rhodesia
Thursday, January 20, 6:00-7:00 p.m., Free
Pat Conroy Literary Center, 601 Bladen St., Beaufort
Reserve your spot: 843-379-7025 by January 18
Pamela Courtney's most formative years were spent in the bush of Rhodesia, now Zimbabwe. In this recounting of her childhood to early adulthood, Courtney, the daughter of missionaries governed by a less-than-supportive missionary organization, describes dangers most Americans will not only never experience but can't even imagine—from the inherent upheaval in the transfer of British power to warring tribal leaders to the challenges presented by the incredibly beautiful but rugged landscapes and the cross-cultural conflicts they encountered in providing medical care and education. A true adult Third Culture Kid, she offers an inclusive alternative worldview and expression of the Christian principles espoused by her parents—all born of the culture shock she experienced when she returned to attend university in the United States…and her lifelong attempt to reconcile the differences between her country of birth and the one in which her identity was forged. The author now lives in Beaufort.
An Evening with Kathryn Purcell, author of There's Something Wrong with Us: A Daughter's Story of Mental Illness, Loss and Healing
Tuesday, January 25, 6:00-7:00 p.m., Free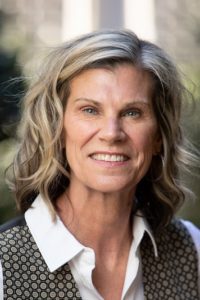 Pat Conroy Literary Center, 601 Bladen St., Beaufort
Reserve your spot: 843-379-7025 by January 18
Kathryn Purcell's memoir deals with generations of family mental illness, including a narcissistic mother and a sister who exhibited aggressive bizarre behavior early in life and was later diagnosed with bi-polar disorder. Purcell also addresses emotional abuse by a mother who didn't show love, approval, or empathy to her family, and the impact it had on all of them. It's a story of survival and overcoming some long odds. Purcell's goal in sharing her family's story is to bring awareness to the impact of emotional abuse, which is as devastating as physical or sexual abuse—-except the scars are on the inside. The author now lives on Hilton Head Island.