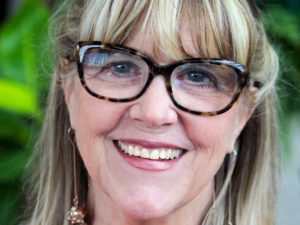 The Pat Conroy Literary Center will host an evening with Susan Cushman, author of the new novel, John and Mary Margaret, on June 9, at 6:00 p.m. Susan will be introduced by Cassandra King, best-selling author and honorary chair of the nonprofit Conroy Center. To be held at the Conroy Center's new location at 601 Bladen Street, this is a free in-person event with limited seating. To reserve your spot, please call 843-379-7025 by June 7. Books will be available for sale and signing.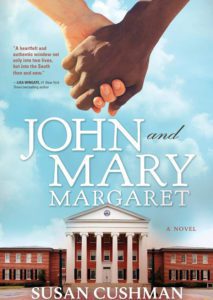 New York Times best-selling author Lisa Wingate says Cushman's novel, "What if at least some of our life decisions do come with second chances? Susan Cushman answers this question through the late-in-life romance of John and Mary Margaret, and a rediscovered love never realized in their youth. . . .  Cushman's story opens a heartfelt and authentic window not only into two lives, but into the South then and now."
And from Ralph Eubanks, author of Ever is a Long Time and A Place Like Mississippi: "Frederick Douglass may have been right when he wrote 'the white and colored people of this country [can] be blended into a common nationality, and enjoy together . . . the inestimable blessings of life, liberty and the pursuit of happiness.' Susan Cushman's John and Mary Margaret is written in the spirit of Douglass's vision. Set against the backdrop of the University of Mississippi in the mid-1960s, this clear-eyed book confronts the historical and social realities of those times and the once perilous nature of interracial intimacy."
Susan Cushman sets her second novel and seventh book in her home state of Mississippi and her current city, Memphis, where she has lived since 1988. She reads and writes in many genres, as is reflected in her published works: Friends of the Library (short stories), Cherry Bomb (a novel), Tangles and Plaques: A Mother and Daughter Face Alzheimer's (a memoir), and three anthologies, A Second Blooming: Becoming the Women We Are Meant to Be, Southern Writers on Writing, and The Pulpwood Queens Celebrate 20 Years! A frequent director and speaker at numerous writing conferences, workshops, and literary festivals, Susan's latest adventure involves leading a monthly creative writing group with twenty residents of a senior living facility. Learn more at https://susancushman.com.
The nonprofit Pat Conroy Literary Center is located at 601 Bladen Street in Beaufort and open to the public for tours from noon to 4:00 p.m. on Thursdays through Sundays, or other times by appointment. Learn more at www.patconroyliterarycenter.org.