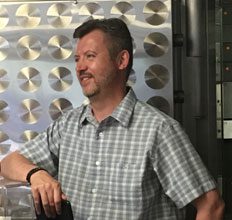 Head of the Pat Conroy Literary Center Inspired by Friendship to Search for His Own Defining Time
 By Mindy Lucas
On a recent weekday morning, Pat Conroy Literary Center Executive Director Jonathan Haupt found himself trying to access the roof of the building where the center and all of its trappings – from Conroy's Fripp Island writing desk to the Great Santini's flight jacket – are housed.
As Haupt and an air conditioner repairman poked around the Port Republic Street property in downtown Beaufort, they realized there was no obvious scuttle hole or hatch. Then it dawned on Haupt. The former bank building, built in the early '70s, had been designed to be impenetrable.
"It makes sense," he said, starting to laugh. "You don't want someone breaking in from the roof."
It's a detail that would not have been lost on the center's namesake. 
"Pat absolutely would have loved this," Haupt said, of his friend and publishing partner who died in 2016. "He probably would have used it in a book."

Creating a 'Living Legacy'
To say there is nothing quite like the literary center would not be much of a stretch.
While Haupt and the center's leadership have modeled some of their programs and outreach after those of such storied places as The Wren's Nest in Atlanta, home of 20th Century writer Joel Chandler Harris, or The Loft literary center in Minneapolis, most centers that bear an author's name typically take the form of the house-museum concept.
There's the Margaret Mitchell House in Atlanta, the Thomas Wolfe Memorial in the author's
childhood home of Asheville, and of course, the most famous of them all, the Ernest Hemingway Home in Key West, complete with its six-toed cats that still roam the grounds as they did during Hemingway's time.
Setting aside the obvious financial and logistical complications– Conroy resided in a number of homes throughout his life in Beaufort– securing and running just one of those homes as a museum was not something friends and family members were prepared to do when talks of how to honor the author's legacy began in earnest. 
Nor was it something anyone gave serious consideration to, given Pat's larger than life personality, said Conroy's wife, the novelist Cassandra King.
"To have his desk roped off or the idea of a dusty, quiet museumis so not Pat," King said of the best-selling author. "It's the opposite of what he would have wanted." 
Rather than a "monument to Pat," the group thought a living legacy to the things Pat believed in would be more in keeping with the kind of person Conroy was, King said.
After Conroy's literary agent, Marly Rusoff, proposed the idea of a literary center, support for the idea began to pick up momentum. However, those involved in those early discussions quietly worried if there would be enough interest in such a place.
"We were really just casting the bread upon the waters," King said.
What's more, who in the heck could they get to lead such an endeavor? After all, whoever would take the helm would be responsible not only for the day-to-day of a visitor destination, but the development of the center's programs as well, not to mention the Pat Conroy Literary Festival that had just formed the year before to celebrate Conroy's 70th birthday.
"Just who would take this on absolutely was a valid question," said Jane Upshaw, chair for the center's board of directors. Though they had the beginnings of a vision, the former USC Beaufort Chancellor recounted how, as a fledgling organization, they were "poor" and without much of a plan.
"We needed someone who could help us form our own vision but also have a vision themselves," Upshaw said. "It was clear we needed just the right person."

Enter Jonathan Haupt
A graduate of Southern Illinois University Carbondale with a masters in English, Haupt moved to the Palmetto State in 2004 to work for the University of South Carolina Press after a stint with his own university's press.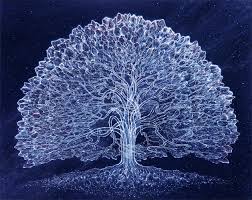 One of the first tasks he was charged with was to call Conroy, whom he had never met, and ask for a book blurb. While the blurb never came to pass due to timing issues, Haupt found himself on the other end of one of Conroy's trademark "tell me all about yourself" conversations.
"It was that counter-interrogation way he had," Haupt said. "That was also his way of vetting you, to see if he could work with you."
Still, Haupt was amazed Conroy wanted to know so much about him. He would later learn this was how Conroy was with almost everyone he met.
"He seemed genuinely interested because he was genuinely interested," he said. 
After working in sales and marketing at the press, Haupt would eventually move into the director's position and go on to play a pivotal role in the press' expansion into fiction with the launch of Conroy's Story River Books imprint in 2013. 
It was through this partnership that their largely work-based relationship took a more meaningful turn. 

Friends to the End
Just as in great literature, people often find and migrate toward their opposite, or someone who brings out a different side of their personality. If Pat Conroy had a foil, it might very well have been Jonathan Haupt.
While Conroy had no problem carrying conversations, Haupt is reserved but always at the ready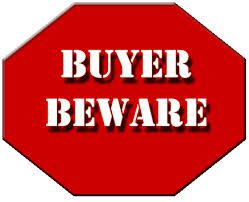 with a bit of interesting insight or analysis. Where the author was comfortable being the center of every room, Haupt seeks its corners.  
Often seen sporting a suit coat, jeans and Chuck Taylors, Haupt was more like the cool professor everyone hoped to get for freshman English, while Conroy was the visiting writer come to turn the class on its head.
Together they published 22 works of short fiction and novels through Story River. It was the "best part" of his time at Carolina, Haupt said.
"Working with Pat and knowing him, was a master class in how and why to treasure readers and writers, the people part of publishing, over and above the business of publishing," he said. "Within that curious web of academia, that had been getting lost for me, but Pat showed me how to find it again in a life of service to others, in practice and not just in principle."
The pair, whose friendship was solidified over their mutual love of literature and shepherding new writers the publishing process, was unaware their futures were about to become inextricably linked.

Give Me a Sign
A few years after the launch of Story River, Haupt found himself in Beaufort again – this time at his friend and one-time mentor's graveside. 
Conroy had passed earlier that spring leaving a Lowcountry-sized hole in the hearts of friends, family and fans, and in a fateful turn of events that would have made Conroy smile Haupt was now considering a move to Beaufort to head up the newly formed literary center.
Arriving a little too early for a meeting with Upshaw and King, Haupt decided to visit Conroy's grave near the Penn Center on St. Helena Island.
If Haupt took the job, he knew the challenges that lay before him would be tremendous. After all, there were only a few centers that could possibly serve as a model, and Beaufort's would be largely untried and untested. Still, the prospect of helping to shape Pat's legacy and creating something from the ground up was appealing to him. 
But was it the right move? Should he and his wife, Lorene, uproot their comfortable life in Columbia and their passel of rescue animals and move to the Lowcountry.
A bright star in the world of academic publishing, Haupt had been invited to interview at two other university presses, publish new works on their behalf and ostensibly do for them what he had done for the University of South Carolina.
Conflicted, Haupt asked his old friend what he should do.
"I was on the cusp of the melodramatic out there," Haupt said. "I asked for a sign like you see in movies, only in the movies something usually happens."
But this is real life, not a movie or a book, and out there among the majestic oaks and pines,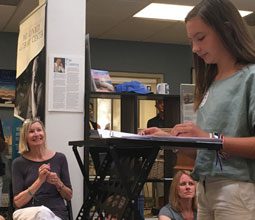 nothing happened. Not even the flapping of a heron's wing or the cawing of a fish crow.
Back in his car, Haupt pressed the start button of his Kia Sportage, but instead of the familiar hum of the engine, there was only silence. The car wouldn't start.
"Pat was never very subtle," said Cassandra King laughing.
While waiting for roadside service, Haupt found himself thinking of a couple of things.
First, there was Conroy's grave. The writer had purposely asked to be buried at St. Helena Memorial Garden, an African American cemetery, owned by the neighboring historic Brick Baptist Church on the grounds of the Penn Center. 
Home to the first school for freed slaves, the Penn Center is one of the country's most significant African American historical and cultural institutions, with strong connections to the civil rights era.
"Being a teacher had meant so much to Pat, and so this was his last act as a teacher. He wanted for people to learn of this place, knowing they might come to visit his grave. He was still teaching." 
Then, Haupt thought of a question posed at the literary festival held the year before to commemorate Conroy's 70th birthday. Asked which of his books was the closest to his heart, the writer named "The Water is Wide."
Based on his experiences as a young teacher on Daufuskie Island, the book was written about his 'magic year' in which he became the man he was meant to be, Conroy told the audience.
It was at that moment, in the stillness of the cemetery, that Haupt realized he had not had a magical year of his own, a year to discover the man he was meant to be. 
Maybe this was the moment that could lead to that year, he thought. Maybe it was time to find out.

Managing a Legacy
On a spectacularly hot day at the end of June, about 30 middle-school age students pour into the center.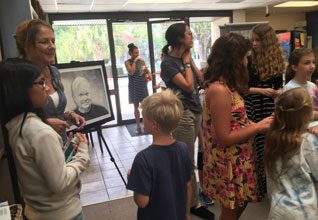 It is the last day of Camp Conroy, a two-week camp in which participants write, design and publish a group anthology of poetry, short stories and illustrated work. The students are busy rehearsing for the final event – a reading before a packed house of mostly family, volunteers and center staff.
Nervous laughter and a certain vibrancy that can only be found in a room full of children fills the air. While the campers wait their turn at the podium, they stand or flop out on the floor. A handful crowd around the feet of the Fripp Island desk in a rope-less alcove along the wall.
Now in its third year, the center continues to stick to its core mission, but its programs and educational outreach are evolving. The center continues to host readings by acclaimed regional and national authors, but also offers writing classes, professional development programs and initiatives for children such as camps and after-school programs.
"Jonathan has done yeoman's work, there's no doubt about it," said Upshaw. "He and his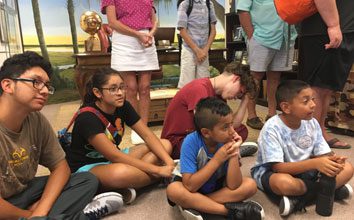 programming and the wonderful space we have now have put the center on the map in Beaufort and in South Carolina. There is no doubt we have realized the beginnings of our hopes and dreams."
Back at the center, as the campers ready themselves for their big day, Haupt talks about the tattoos on his arms from the relative quiet of his office.
On one is inked an image of a text he designed himself next to the word Scribes, after the recently published "Our Prince of Scribes" a collection of essays honoring Conroy, co-edited by Haupt.
On the other – a line from Bruce Springsteen's "Land of Hope and Dreams." "Dreams will not be thwarted, faith will be rewarded" it reads.
Looking out at the scene unfolding beyond Haupt's door, it's easy to think the idea is catching.

The Pat Conroy Literary Center 
905 Port Republic Street
Beaufort, SC 29902
Hours: noon-4 p.m., Thursday through Sunday
Coming Soon to the Conroy Center or the area
Aug 6: Visiting writer Jessica Handler at the center 
Sept 6: Visiting writers Kim Brock, Carla Damron and Reavis Wortham at the center 
Sept 6-8: Writers Retreat Weekend at The Anchorage
Sept 8: Visiting writer Harrison Scott Key at the center
Sept 24: Inaugural Rose Hill author series with Rebecca Dwight Bruff and John Warley, Bluffton 
Sept 28: Lowcountry Book Club Convention, at the Technical College of the Lowcountry
Sept 29: An Evening with Our Prince of Scribes at First Presbyterian Church, Hilton Head Island
Oct 12: Children's Book Fair, Santa Elena History Center
Oct 16: Prince of Scribes at the Bluffton Arts & Seafood Festival, Bluffton
Oct 29: Cassandra King book launch, USC Beaufort Center for the Arts
Oct 29-Nov 3: Fourth Annual Pat Conroy Literary Festival
Mindy Lucas is a staff writer for The Lowcountry Weekly and reporter for The Island News.