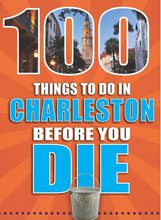 The Friends of the Beaufort Library have announced the 2020 schedule for their popular 8-week annual Books Sandwiched In series, featuring book talks by local personalities to provoke interest in books: both fiction and non-fiction. After each talk presenters will welcome questions.
 The programs are held on Mondays (except January 20) from noon to 1 PM, January 6 – March 2. The public is invited to this free series at USCB Center for the Arts, 805 Carteret Street, Beaufort.
"Each week we get to enjoy a wide-ranging, lively discussion with home-made refreshments and terrific raffle prizes donated by civic-minded local businesses—a wonderful way to celebrate a new year with other book lovers in Beaufort!" says Carol Brown, Friends President. 
"I look forward to seeing familiar faces and meeting new book lovers and library friends. Mark your calendars! I will see you there!" says BSI co-chair Vicki Mix.  For program details, email Vicki Mix at scvgamix7@gmail.com 
2020 Books Sandwiched In Schedule
January 6 – 100 Things to do in Charleston Before You Die authored and presented by Lynn and Cele Seldon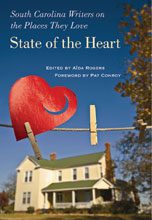 January 13 – Educated by Tara Westover, presented by Dr. Andrea Allen
January 27 – Thirteen Reasons Why by Jay Asher, presented by Dawn Freeman 
February 3 – The Tubman Command by Elizabeth Cobbs, presented by Roland Gardner and Herman Gaither
February 10 – State of the Heart: South Carolina Writers on the Places They Love, a panel discussion with Aida Rogers (Editor), Patti Callahan Henry, David Lauderdale, Stephen G. Hofflus and Sallie Ann Robinson, presented in cooperation with the Pat Conroy Literary Center
February 17 – Minnow authored and presented by James McTeer
February 24 – Being Mortal by Atul Awande, presented by Dr. Steve Kessell
March 2 – Islands in the Stream by Ernest Hemingway, presented by Liz Farrell
The Friends of the Beaufort Library is an all volunteer organization which supports the Beaufort, Lobeco and St. Helena libraries. For more information, visit friendsoftheBeaufortlibrary.com.