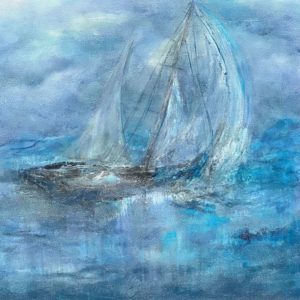 Visitors to the Society of Bluffton Artist's Gallery during June and early July will have "No Regrets," as the paintings of Christy Coffey Chen will be on display in the gallery's Featured Artist exhibit.
The exhibition — titled "No Regrets" — showcases Chen's ability to create beautiful, dreamy moodscapes. Guests to the gallery will see an array of the Bluffton artist's fluid art abstracts, landscapes and seascapes. Her techniques have been honed from a lifetime of artistic exploration.
"I grew up in an artistic family. My father was an artist, and my two older sisters as well," says Chen, who prefers to work in acrylics but isn't afraid to try new methods. "Art was always being created in our home. Drawing, painting, and even sewing. It just seemed very natural to us."
Chen has been a professional artist for nearly 30 years, selling her artwork in all 50 states, Canada, Mexico and Paris, France. She has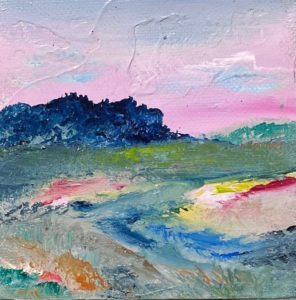 lived in Bluffton the past eight years.
"It is a wonderful place to be an artist," says Chen.
The Featured Artist exhibit will be on display from June 6 to July 4 at the SOBA Gallery, located at 6 Church Street in Old Town Bluffton. The public is invited to meet the artist at the gallery's opening reception at 5 p.m. Saturday, June 11. Both events are free and open to the public.
About The Society of Bluffton Artists:
SOBA is the heart of the flourishing art hub in Old Town Bluffton's historic district at the corner of Church and Calhoun streets. As a non-profit art organization, SOBA offers regular art classes, featured artist shows, exhibitions, scholarships, outreach programs and more. The gallery is open from 10 a.m.-5 p.m. Monday through Saturday, and 11 a.m.-3 p.m. on Sundays. Please visit www.sobagallery.com for a complete calendar of events and other information or call 843-757-6586.