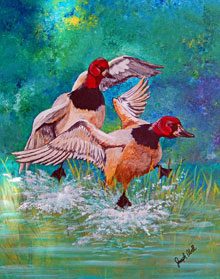 The work of artists Joseph "Big Joe" Abell and Anne M. Jennings will be featured at the Beaufort Art Association (BAA) starting July 2 and running through August 27, 2017. The theme of their exhibit will be '€œLoving the Low Country'€ dedicated to the marshes, ocean, people and wildlife of this fascinating and mysterious land we call home.
An opening reception will be held at the Gallery at 913 Bay Street in Beaufort on Friday, July 7, from 5 to 7:30 pm. Light refreshments will be served. There will also be on exhibit the work of 65 other local artists, who are members of the Gallery. The public is invited.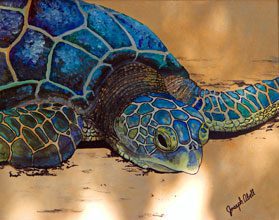 Both Abell and Jennings love to be outside participating in the natural world. Through their art, they bring their wanderings and adventures to life, inviting the viewer to share in their love of the Low Country.
A native of Lebanon, Kentucky, Abell is a graduate of Lander College. He has lived in Beaufort with his wife and two children since the early 1970's. An avid outdoorsman who enjoys hunting and fishing, he specializes in scenes of the area. Working with acrylics, his recent works depict the Port Royal Rookery, egrets, wild turkeys, alligators, Coffin Point Plantation, seagulls, and the Old Seabrook General Store. He also accepts commissions, and paints portraits of people, pets or the family home. To find out more about Joe and his art, visit the Starving Artists Market in Port Royal on Saturday mornings, or call 843-812-6985 to visit his studio.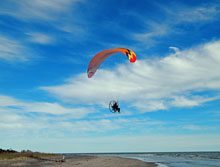 Jennings graduated from the University of Illinois with a degree in Art and English. She retired after working 27 years as an elementary school art teacher and school counselor in Wilmington, Delaware, and moved to the Low Country in 2011; she is a photographer/illustrator.
"€œI specialize in nature photography and animal illustrations," she says."€œMy goal is to tell a story about nature. I often paint or draw on my photographs using bold colors."
Jennings has been active in the Beaufort Art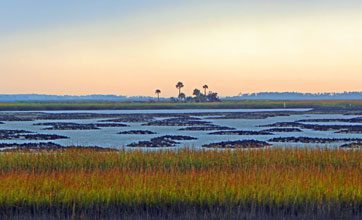 Association since moving to the Low Country, and has participated in shows in Beaufort, Port Royal, Bluffton, and Allendale, SC, as well as in Savannah, GA. Her poetry and photographs have been published in the "€œBluffton Breeze"€ magazine, and local newspapers. She also helped organize the Starving Artists Market, a weekly open-air market. You can also view more of Ann's art on her Facebook page.
Chartered in 1957, the Beaufort Art Association is a tax-exempt membership organization. Currently, there are around 175 local artists who are members, 65 of whom exhibit in the Gallery. To find out more, call (843) 521-4444, or go to our website at www.beaufortartassociation.com.