The SOBA Gallery is happy to once again host Edith Wood as Featured Artist of the Month, with her new show "Just Birds.
Edith Wood studies nature as she waits patiently for the best moment to capture.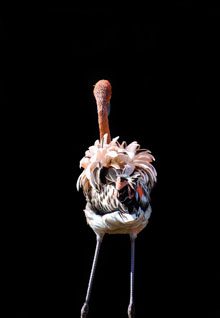 Edith began her exploration of photography taking portraits of her family, which she still enjoys today. She started with a DSLR camera in 2008 and has since discovered wildlife, landscape and Macro Photography. She's learned from her many photographer friends, from research on the web, and from joining photography groups. However, she points out, "I've learned the most from my own mistakes and lots of practice."
In Edith's own words: "Photography made me look beyond the face of things. I've discovered that everything has a better side. Seeing and trying to bring out the best in everyone and everything is my challenge – to try and make something simple look great, capturing memories, emotions and moments . . ." She says, "It's a lifetime adventure that I am very passionate about. I create images simply for the love of it!" And it shows in her simply beautiful work!
Originally from a small French town in Ontario, Edith now calls Bluffton home. Her work is shown and sold at the Society of Bluffton Artist's Gallery, The Complete Home, Coastal Exchange, Boat House in Bluffton, Atmosphere in Beaufort and the Caretta Coffee Shop of Hilton Head.
Edith's numerous awards include Peoples' Choice award at K. Hovnanian Homes community in Hampton Lake in the year 2015, also the SOBA member Judged Show 1st Place 2015, 2nd Place 2016, the Camera Club Awards and Nine photos chosen for the Memory Matters Book, "Meet Me Where I Am."
Please join us in welcoming award winning Edith Wood at her opening reception Sunday, February 12th from 3 – 5 pm. The SOBA gallery showing will start on February 6th and end on March 5th. Also at the gallery is the monthly change of show displaying new work admitted from over 100 SOBA member artists. The opening reception includes refreshments and a chance to meet Edith Wood. 
The SOBA gallery is open from 10 until 5 pm Monday – Saturday and Sunday from 11:30 am – 3 pm and is located at the corner of Church and Calhoun Streets in Bluffton.
For more information visit sobagallery.com or call 843-757-6586.