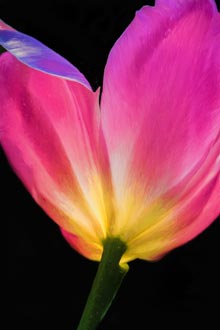 It's Grand Opening time at Beaufort Art Association. Earlier this year BAA wanted to try a more innovative approach to their gallery operation.
Their first move was to enlarge their boutique section with small pieces of art, notecards, pottery and woodturning. The next step was to create a separate room for artists who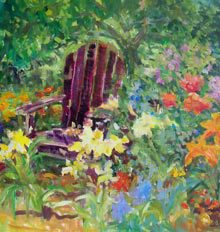 wished to exhibit more than the normal two pieces of art at each bi-monthly changeover. The "Brick Wall Gallery" was created! Artists can rent as many linear feet as they choose and exhibit as many pieces as they can display in their allotted space. Ten award winning Beaufort Art Association members jumped at the opportunity to exhibit and sell more of their art. They brought together a perfect mix of watercolor, acrylic, and oil painting and photography. Combine that with unique tabletop metal sculpture and you have a mini-gallery all on its own. A soft opening in February proved that the public loved this space too.
The ten artists who are currently part of the Brick Wall Gallery are Sandra Baggette, Gloria Dalvini, Sandy Dimke, Sue McCarthy, Arlene Peck, Mary Romano, Patty Walsh, Steve Weeks, Arla Crumlick Wible, and Murdayne Zehm. The Brick Wall Gallery displays exceptional pieces of watercolor, acrylic, oil, photography and metal sculpture.
The opening reception with wine and cheese will be held on Friday, May 22 from 5:30 to 7:30 pm. The public is invited to attend.
Above Left (and on our cover): "First Tulip of Spring" by Sandy Dimke
Above Right: "My Favorite Spot" by Sandra Baggette