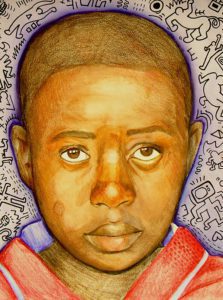 Art League of Hilton Head has awarded its annual $2,000 art scholarship to graduating Hilton Head High senior Sasha Udvornocky. The decision was based on her outstanding art portfolio, commendable GPA and glowing teacher recommendations. Sasha will be applying the scholarship towards tuition at the Fashion Institute of Technology in New York this fall.
"Sasha is exceptionally adept in the visual arts and has excelled in upper level visual arts classes. She displays an advanced comprehension of art production and produces work that is indicative of a college-level student," writes Sasha's art teacher, Monique Dobbelaere. "Sasha is driven, tremendously creative, and possesses the intrinsic curiosity that makes her a standout student."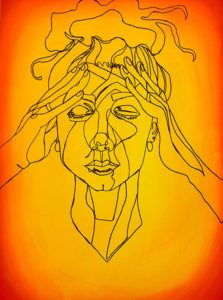 Sasha's resume includes winning a silver and two honorable mentions at the 2021 Regional Scholastics Art Competition, being juried into the 2021 Promising Picassos Art Show, and participating in The Memory Project, for which she created a portrait for a child living in a Syrian refugee camp.
The scholarship program encourages students to develop their artistic skills and pursue a career in the visual arts. The funding of this scholarship is made possible through charitable donations made to Art League of Hilton Head. If you would like to contribute to Art League's scholarship fund, please email admin@artleaguehhi.org or call (843)681-5060 for more information.