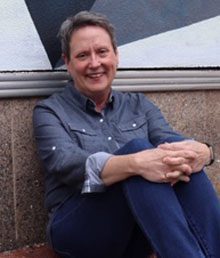 Cause time is the worst kind of friend
Always there till you need it, then gone in the end
Oh but love is stronger that it, love is stronger than it.
            – Georgica Pond, Johnnyswim
            Over Labor Day Weekend, I spent a morning living in my past. Inside of two boxes, I uncovered birthday and anniversary cards, pictures and love letters, job offers and old pay stubs, and the temporary tag from my first car, a Chevrolet Monza. I read words written by my parents forty years ago. Take care of yourself. Be happy. We love you.
            Packing a home I've lived in for sixteen years is a slow slog through dusty memory. Papers, tossed into a box in Chicago in 2004, saw the light of day again after fermenting under the compression of heat and time. Sorting through the debris of extinct positions I once held in acquired companies begged the question most of us ask ourselves if we've been blessed with years; where did the time go?
            Recently, I've been praying to let go – let go of stuff, let go of control, let go of judgement. As a Catholic, I have the opportunity to take my sins, shortcomings, and character flaws to confession and I did, all in an effort to receive grace to transform and change. As I sifted through postcards and photographs, evidence of a life long journey lay strewn on the garage floor. I made careful decisions on what I kept, respectful of my age, and understanding that releasing the weight of time was a gift in self-compassion.
            Of all the gifts the Lowcountry has given to me, my beagle Toby was its absolute conveyance of love. The stray was hit by a car between B Wilson Road and Promise Lane on St. Helena Island. Dr. Mark mended the dog's hip, broken in two places. On our walks, Toby's whole rear end, scarred but healed, would wag with joy in a crooked run ahead of me down the sandy path to our neighborhood dock. In 2018, from the familiarity of my backyard, Dr. Doug helped me gently usher Toby to heaven. I do not understand the how's and why's of this life, but Toby helped me recognize God doing for me what I cannot do for myself.
            The day my mother died, I went to the beach to watch the sun set and the moon rise. It was February. It was cold. I picked up a stone mottled with holes. It signified new vacancies in my life and I kept it as a remembrance of loss. On Labor Day, as I crossed the Harbor Island swing bridge over slate gray water and cordgrass turning gold in its sway toward autumn, I left with empty hands. I fought every compulsion to pick up a sea shell to commemorate this new grief.Instead, I want to quit taking, holding on, and collecting.
            Do you know the song Georgica Pondby Johnnyswim? Lea, my goddaughter, sent it to me in a text after my mother died. It is powerful in so many ways – the melody, the lyrics, the mournful yet hopeful way it informs that the ones we've loved most are our lighthouses in this life. To keep their spirits alive, we, in turn, are lighthouses to the lost, to those in danger, and in the darkness of our world. As a coastal community, it is a metaphor many of us understand.
            When I stop looking backwards, the present moment and tomorrow illuminate. I'll be back, but not until I take a deep breath of mountain air, exhale in the Blue Ridge, and feel a new kind of chill – call it hope or a promise. I trust that this Lowcountry will always be my lighthouse, beckoning me home to rest at the end of my life. Until then, I don't intend to focus on where the time goes. I will honor what I leave behind with my determination to live this rare and singular life.