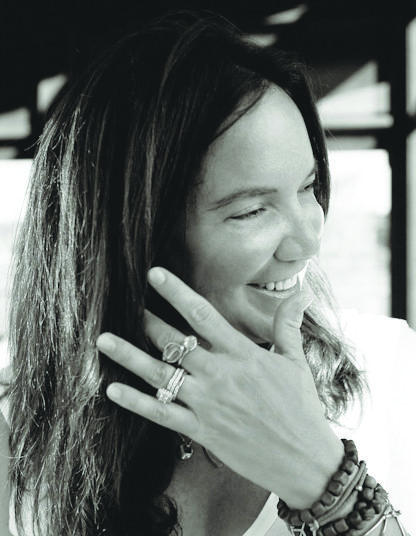 I have a new neighbor, y'all. 
He paces about outside talking loudly, dawn to dusk, at everyone and no one in particular. He's always looking for food, Cheetos are his fav, and a cold beveridge. His brown hair is disheveled and, most days, he looks in desperate need of a bath.
He's annoying but he has moved in and there is no moving him out. I am afraid he is here to stay chirping away at my sanity bit by bit until the coming of winter.
That's right, a little song bird has taken up residence in my once peaceful and zen backyard. Actually, to call him a song bird is a little disingenuous. He is always off key and his pitch is as high as Snoop Dog rolling into work to give running commentary voiceovers on various animal videos.
If I were to give him a title, the bird not Snoop per say, it would be more like raving mad gigolo. He showed up at the first sign of spring, prancing around and strutting up and down my industrial backyard string lights like it's Paris Fashion Week and he hasn't shut up since. If he had disposable thumbs, he would have lit the citronella candle already, turned on Marvin Gaye through the blue tooth speaker, and tuned out while sipping chardonnay out of my large crystal wine goblet big enough for two.
Instead, he unsuccessfully tries to bath in it, then poops on my chaise lounge, and steals all my toast points from the happy hour charcuterie tray.
Even our marsh cat Fatty, a.k.a. Fatticus Rex, isn't impressed and that's saying something. He's never met a meal, a nap, a hunt, or an episode of Murder She Wrote that he didn't like. 
I read or heard somewhere some nonsense about if you name them, they will leave. 
So far Richard Gere hasn't budged. 
But alas Tricky Dick, a.k.a. Richard Gere, isn't the only sign of spring.
Every morning, I gasp in awe at the beauty thatismy backyard.
The blinding pops of orange that break free from delicate stork-like legs painted in a merlot hued stems that defines the Bird of Paradise.  There are over a dozen of them, these gorgeous plants, that line the right side of our fence moving to and from each other with the sigh of every light breeze like colorful, gossipy swans spilling secrets.
To the left, bush after bush of hearty Lantana lie in wait, partially obscuring the brightly striped hammock, serving as a stoic protector of privacy. The tiny blooms in clusters of sunny yellows, deep reds, and subdued orange stand as if a mosaic tiled piece of an Art Nouveau terrace wall keeping the eyes drawn to every dazzling detail, allowing guests to slumber undetected well way into a warm spring afternoon. 
In the very back stand three fierce Oleander bushes towering over the fence in subtle defiance. The waxy, deep green leaves hold up hundreds of elegant pink flower blossoms as poisonous as they are beautiful, a living portrait of a Greek Tragedy among potted urns of leafy ferns seeking shade.
No wonder Tricky Dick likes it here. And if he could carry a tune, it would befit the feel of a Renaissance painting or the words the Romantics waxed so poetically.
Spring is what truly madly deeply in love feels like.
Seconds stretch for grass-lined miles, minutes linger like the faintest of perfumes that hangs heavily in thick air, hours wait in rest as sunshine grazes our skin like a kiss and provides warmth for our well-weathered souls.  
And if it weren't for the horrid no-see-ums, derelict deer flies, vicious May flies, annoying mosquitos, rude gnats, and off-key Tricky D, oh and pesky work/life stuff, I would be out in my backyard all the darn time, soaking it all in because like love, it can be fleeting. 
Please don't think I am a half glass empty kinda girl, I don't mean to complain, and I am grateful for all I have. And I am not a half full type girl, either. I know well enough what is promised today may no longer be here tomorrow. I guess I try to choose to live in these tender moments of in-between…
Or just go and get another glass. Especially, when Richard Gere takes a swan dive towards my cheese plate and spills my chardonnay.
Even for our wild raving mad song bird, time stands still for a brief respite until the wind sweeps the delicious scented blooms away waiting on another season to begin. While in pause, enjoy all the beauty and love spring always brings.