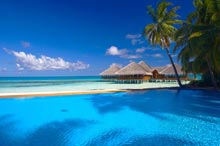 It won't be long before we celebrate yet another Independence Day – our 135th here in the US. I wondered how many other such celebrations there were around the world and Googled that, which generated a rather lengthy list. Here's a tapas menu of a few of those places with Independence Days during July:
ARGENTINA – declared its independence from the Spanish Empire in 1816 on July 9th.
This is a land of lively culture, cosmopolitan cities and breathtaking landscapes. It's a land of gauchos, pampas, tango and the best steaks you've ever eaten! The portenos (the locals of Buenos Aires, the capital city) are proud of their city – often called the "Paris of South America"– with its outdoor cafes, smoky tango bars and frenzied nightlife. Throughout the country, you'll find a wide array of geography and climates. Stand back Niagara – Iguazu Falls, with its mighty roar and drenching mist, is one of Argentina's most imposing natural attractions. On the border with Brazil, it is a network of 275 waterfalls, the most notable being the Devil's Throat. Ushuaia , the southernmost city in the world, is located in the Tierra del Fuego region, an "end of the world" destination. Bariloche, in the Lakes Region of Patagonia, resembles European alpine resorts; you can enjoy skiing, golfing, hiking and whitewater rafting in their upside-down winter season – our summer. Also worth a mention, wine is now the largest source of income for the Mendoza region. Wineries (or bodegas) come in all shapes and sizes and currently number over 700!
THE BAHAMAS – declared independence from the United Kingdom on July 10, 1973.
The Bahamas claim about 700 islands (and numerous cays). The word bahama is derived from Spanish meaning "shallow water." The smaller ones are eclipsed by Grand Bahama (and Freeport); New Providence (dominated by Nassau, the capital); and Paradise (where the huge Atlantis Casino is located). Several cruise lines also operate private islands scattered about such as Royal Caribbean's Coco Cay. In addition to t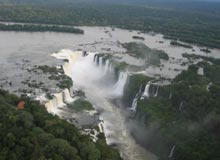 he widely-known islands, the "Out Islands" have recently begun appearing on travel grids (and much to my dismay, those of developers). These include the Abacos, Bimini, Eleuthera, the Exumas and (the one Columbus bumped into) San Salvador, to name a few, all easily accessible by small planes from south Florida. There is a wide range of activities such as bonefishing, deep sea fishing, dolphin excursions, boating, diving and kayaking and a wide array of both wildlife & aquatic life. Having recently spent a week in March near Abaco (where we were married years ago), I realized how much you can decompress on "island time," making it more difficult to return to the demands of everyday living back on the Mainland US.
LAOS – declared independence from France on July 19, 1949.
Landlocked and laid back is how this country is commonly described. Most of the tourism is concentrated in northern and central Laos, with the Mekong flatlands and mountains of the south bypassed. Vientiane is in central Laos and its capital and is set on a bend of the Mekong River. That Dam or the "Black Stupa" (stupas are "moundlike structures containing Buddhist relics"), located near the city center, is believed to house a seven-headed dragon (now dormant) who protected the city from the Siamese. Luang Prabang is in northwest Laos. Although part of a well-worn tourist path, it still retains its charm and is very accessible by foot. There are 33 temples to be seen – one of which, a masterpiece of Buddhist architecture dating from the 16th century, is Wat Xiang Thong, impressing visitors with golden facades & murals. You might also watch the "feeding of the monks," where the saffron-clad monks in procession collect food donations from the locals each morning.
THE MALDIVES – declared independence from the United Kingdom in 1965.
Intimate, secluded and beautiful – all pre-requisites for an unforgettable honeymoon or any vacation and all found in the Maldives. Lying in two rows of atolls in the Indian Ocean, the country is made up of 1,190 coral islands of which only about 200 are inhabited and only about 90 are "developed as tourist resorts." Deep blue seas, blinding white sandy beaches and palm trees await you – and although isolated, it is accessible from Southeast Asia, the Middle East and Europe through its airport in Male (the major city), then on to your final destination via small plane. Vacationers come for all reasons: diving, snorkeling and, if you're a surfer, you'll find a surf beach at the south end of Male, where you can try your skill at surfing or just watch the waves. It's been said that this is truly the place where "paradise meets reality."