The Outsider goes kayaking on Hunting Island.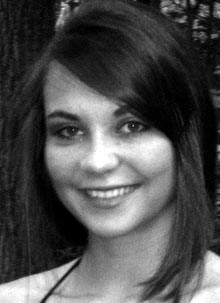 What's the difference between sports like football – currently on everybody's mind – and kayaking? Kayaking is an expedition. Kayaking is not just some upper body workout; it's about tackling the elements and making a pass at a little more adventure in your average day. It's unbelievable that it took some marine dropping a cheesy pickup line on me to finally get me out at Hunting Island State Park in a kayak. He'd asked about some good places to go hiking in the area and naturally I recommended Hunting Island.
"You wanna take me on a personal tour?" Oh, brother.
But I did. I put him in a touring Tsunami and myself in a 14-foot recreational Wilderness System, the Pungo 140. Touring kayaks are longer and narrower than recreational kayaks. Their more streamlined width usually makes it easier to accelerate and maintain speed. On the other hand, recreational kayaks are more maneuverable, and I figured I could hold my own against the first-timer marine.
It happened to be a gorgeous day. Fortunately, here in Beaufort great sun-shiny weather is abundant even in January. But, don't let a little weather scare you off. The rocky ocean or a thick fog can be just as much fun.
As a rookie, I'd have to say that the Hunting Island laguna will spoil any recreational or day touring kayaker. The South Carolinian jungle (as I see it) on either side cuts the ocean wind, protecting the water and creating calm, placid conditions. Like glass, the water is flat, crystal clear and green, reflecting the light-colored vegetation that shoulders the shore, and I carve through it with ease.
The kayak adventure is like the third-party buddy who fills in all the lulls on a blind date. As we're traveling the belly of the state park, the exclusive shoreline brings the two of us strangers back to zero, back in touch with core reality. With no other person or manmade thing in sight, the kayak becomes our element, displacing us over the center of this gorgeous body of water. How could you not feel like you are now on an expedition, when prehistoric-like cranes swoop over the water at your line of vision?
Hunting Island is among six barrier islands in Beaufort County that are known as Important Bird Areas, because together they are home to 182 bird species, including several endangered ones like wood storks, bald eagles, Wilson's plovers, piping plovers, little blue herons, glossy ibises, American oystercatchers, black skimmers, gull-billed terns and painted buntings.
While sightseeing was what I loved the first time I went kayaking on the laguna, I found the silence and isolation of the fog the following week to be mystical. A thick fog had descended upon the island cloaking all visibility, but I'd already made plans according to the tides to get out there. I might have been the only human being out on the water that morning at 8:30 a.m. (aside from the two folks fishing by the parking lot). Even so I disappeared into the thick of it on my kayak.
Out there you are the only ripple, each drip of water from the ends of your paddle send a circular transmission across the surface. You hear a hundred-plus birdcalls; but all you can see are silhouettes cutting through the moist air or bright white herons perched on trees that stick out like stars in the night.
Long story short—I can't believe it's taken me so long to discover kayaking in our Lowcountry! What trouble it may seem to folks to strap a kayak on the car and go is illusory. Kayak rentals from Higher Ground are $50 for 24 hours (half-day $30, week $135, and just $10 more for a tandem, a.k.a. two-person kayak), and the friendly staff will strap down the kayak for you. Ask them for recommendations on where to go kayaking in the area, or about currents and shoreline conditions if you already have a spot in mind. Also, word on the street is that Higher Ground will soon have hourly kayak and standup paddle board rentals when the new Factory Creek park opens up. So whether you're in need of a little more adventure or a little peace and quite in your life, take advantage of where you live and go kayaking!
(First published in January 2012)