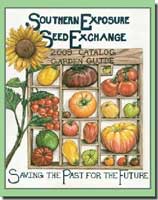 It's that shoulder season again, that time between the mad riot of spring color in the garden and just before the burst of summer flowers. By the mid-June, we are in a short slump until the perennials start to really strut their stuff.
Despite the glorious pictures in garden magazines, it happens repeatedly throughout the seasons in our own gardens. No matter how well you plan, Mom Nature has her own schedule and it is not always consistent. There will always be times when your garden seems, well, sparse.
A number of years ago, a friend's garden was featured in a well known magazine. Now this was a lovely showcase of a place that we would all love to have for our own, but to make it look extra special for the photo shoot, set designers came in with cartloads of cut flowers that were taped to her shrubs to make them appear to be in full bloom. Then they brought in hundreds of blooming plants in pots and sunk them into the ground. Wherever there was an empty space a blooming pot plant was stuck in, often needing to be raised up on well-hidden blocks or whatever to achieve the perfect height. Stray branches were wired to bend them into a more appropriate or decorative direction. In the end the pictures came out fabulous. Everything looked perfect, but for those of us who knew what was going on it was unnatural. I am pretty skeptical now when I see such beautiful pictures. Is it perfection or illusion?
While we will likely have a few empty or negative spaces in our gardens at this time of year, don't fret; think about foliage as fillers. My favorites are generally Coleus, also known as Solenostemon scutellatioides. Originally this member of the mint family was only considered a shade plant, but these days they have developed Coleus that do well in full sun also. Be sure to check the plant label to determine the light conditions required; it will say "sun tolerant" or something like "shade/part sun," depending on the variety. Put them in the appropriate spot and they are easy, perfect for a beginning gardener and sophisticated enough for the experienced garden designer. Their water needs are simple; they just don't care for drought or drowning. The flowers which come later in the season are somewhat inconspicuous; they are grown primarily for their outstanding foliage, which will hold for the entire season. They fill out and grow rapidly and they come in more colors than a box of crayons. They can be used to add color and/or provide contrast to set off other plants. I keep a few in pots in a holding area to be used throughout the season, wherever I might need a pop of color or some filler.  
Hundreds of varieties have been developed and garden centers have good selections now. This year I bought 'Wasabi,' which is a brilliant yellow green; 'Flame Thrower Spiced Curry' has pointed leaves that are sort of a sage green with red edges; 'Red Head' is an all red in sort of a cherry color; it contrasts well with gray leaved plants and 'Henna,' which has turned out to be both an orangy red and greenish, depending on the light it receives. The leaves can be large, small, ruffled, slender; the shapes are as endless as the colors. I only bought 2 of each plant and promptly pruned each of several branches and rooted them. They take root quickly in soil or water and I now have at least a half dozen of each variety. It is easy to fill up a large area with color while you are waiting for a shrub to grow in or for something to bloom. I am also trading cuttings of different Coleus with friends. One called 'Dipt in Wine' is a favorite; I had not seen that one in the stores, yet but a friend has it. Another favorite is 'Twist & Twirl,' a changeable variety having branches with yellow leaves on the same plant as those with red or mixed-color leaves. That one sounds like a hot mess but it is impressive when you see it; it is a large plant and makes an impact. There is a Coleus for every setting; they come in the widest range of sizes and colors from the palest pink to deep mahogany with yellows, whites, greens and oranges mixed in. There are even mini-sized plants for tiny spaces. In the border or in containers, you are set.
If you add a bit of timed or slow-release fertilizer when you plant Coleus you are good for a few months. Some water soluble fertilizer later in the summer will keep them happy. Keep them pinched and they will branch more quickly. How easy is that? Coleus are annuals or one season plants, but remember how easy they are to root, a few cuttings on your windowsill over the winter will provide you with plenty of colorful fillers next year.
Keep an eye out for Coleus (and everything else) while you are visiting the gardens on the Beaufort Garden Club's Garden A Day tours, June 5th through June 9th. Bring your cameras and note pads, docents will be available and can provide you with information about any of the plant material you see. Garden ideas galore! The schedule is here: http://www.lcweekly.com/lifestyle-how-does-your-garden-grow/4727-23rd-annual-garden-a-day  
Have I convinced you to head to your local garden center for Coleus? I hope so.