The 5th Annual Soft Shell Crab Festival is set for April 19 in Port Royal on Paris Avenue from 12 noon until 5 pm. The event will be bigger and better than ever with plenty of food, beverages, car exhibits, music and handcrafted arts! Come enjoy the festival that locals and visitors look forward to all year long!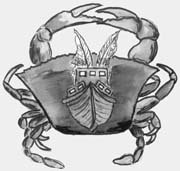 The featured live entertainment for the festival is The Original Showmen from Virginia Beach. Come listen to remembered hits, such as "It Will Stand" and "Shaggin' the Night Away" and don't forget to get your share of local, delicious soft shell crabs. The event is free and open to the public and tickets will be sold for food and beverage purchases.
The festival is presented by the Old Village Association and sponsored by Royal Restrooms. The event supports the Lowcountry Estuarium located in Port Royal on Paris Avenue.
For more information on the festival please visit www.oldvillageportroyal.com
Restaurants, sponsors and vendors are welcome to participate! Applications are available at the website.