2015 County Calendar Photo Contest focuses on trees.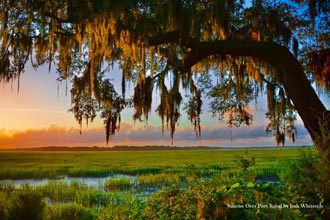 Beaufort County is now accepting submissions for its tenth annual Land Preservation Calendar photo contest. The 2015 calendar theme is Branching Out: The Life, Landscapes & Love of Trees in Beaufort County.
Winning photos will be showcased in the 14-month calendar, which is intended to help promote the County's Rural and Critical Land Preservation Program. The calendar will debut this fall and cost $15. The deadline for submissions is Monday, August 25 at 5 pm. Photos must be taken within the physical boundaries of Beaufort County. The contest entry form and submission criteria are available on the County's website www.bcgov.net at the slider on the homepage. For more information email calendarcontest@bcgov.net or call (843) 255-2354.
"Trees protect and enhance our environment and quality of life," says County Administrator Gary Kubic. "Their aesthetic, historical, ecological, and commercial value is profound. The theme Branching Out offers contestants an opportunity to creatively show images illustrating the life, landscapes and love of trees while capturing the remarkable beauty of Beaufort County's outdoor environment."
(Above: Sunrise Over Port Royal, by Josh Whiteside)